Desjardins strikes a "media-heavy" partnership to lift spirits
The "Send A Virtual Solo" initiative stages a virtual takeover of Bell Media properties.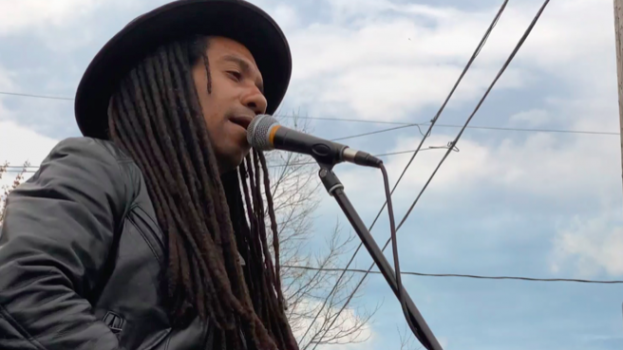 Bell Media and Desjardins have joined together for an initiative focused on boosting the spirits of Canadians disheartened by the long COVID-19 lockdown. The two-week-long campaign began on May 22 with an invitation from Desjardins to Canadians to nominate a family member, friend, neighbour or co-worker to receive one of 100 virtual solos. The solos will be performed by 40 professional musical artists from across Canada who represent a wide range of styles and genres.
Send A Virtual Solo includes a comprehensive takeover of Bell Media's television, radio, digital and social properties in key markets across Canada.
Justin Stockman, Bell Media's VP brand partnerships and client strategy, says it's a media-heavy campaign to increase overall awareness in a short period of time. "We have a ton of in-show integrations on television including CP24 Breakfast, The Marilyn Denis Show, The Social, Your Morning and etalk with in-show mentions or editorial coverage or snippets and highlights in all those shows.
Across, social, he says, it will tap into both show platforms and show hosts' handles to reach people through organic, as well as paid, targeted ads "so it reaches true fans of the show even if they didn't catch it on TV, or to reinforce what they've seen on TV."
Throughout the initiative, two to three virtual solos will be released on Desjardins Group's Facebook account and YouTube Playlists every day.
On radio, custom brand-sell spots have been created, in addition to branded talk-time with some of the artists who are part of campaign. And digital contains virtual dominations and sponsored articles on CTV News, plus using all the websites for the shows involved.
"So, it is truly multi-platform across all of our various Bell Media properties," says Stockman.
The solo nominations end June 5 but the solos will continue past then. The campaign will culminate in a podcast produced by The Social featuring some of the artists who took part in the initiative.
The media strategy was designed by Glassroom, a Bleublancrouge sister media agency, and also a member of the Humanise collective. Together with Desjardins, Bleublancrouge and Glassroom, Bell Media aided in the production of the content.