New Novus unit puts the focus on local
The specialty shop will allow Canadian clients to buy U.S. media on a local level, while U.S. clients will be assisted in navigating Canadian local media.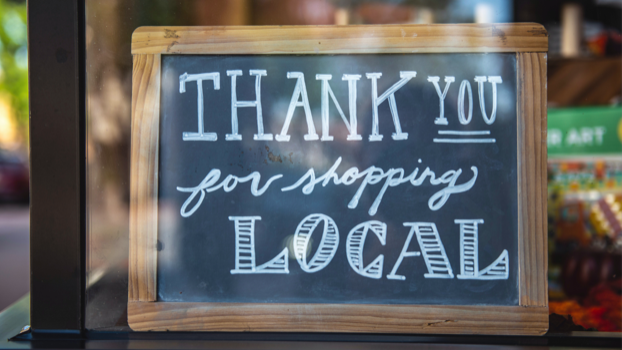 Novus Media has launched a new local multimedia division called Novus Next, an agency specifically for brands wanting to expand their reach, locally. While Novus media's expertise lies in print and OOH, the new unit will work with clients on a wider array of services – specifically, the planning, buying and analytics of local media such as spot and addressable TV, radio and all manner of geo-localized digital.
Novus Next is headed by Rob Davis, president Local Media and CMO. It's run out of Chicago but the shop will also work with Canadian clients who want to run media in the U.S., or U.S.-based clients want to buy Canadian media on a local level. That work is run in conjunction with Debbie Drutz, president of Novus Canada.
Davis says, "We believe our approach is pretty different from that of most agencies. We've developed automation technology to customize media at really granular levels and optimize to business results more than media metrics."
Even before the pandemic, he says clients were voicing the need for more truly geo-local, customized media. "A beverage CMO pointed out that more than 60% of his sales volume came from four states. He wondered why they spent so much on national advertising. A marketing SVP wondered why all 70% of her grocery store plans looked exactly the same despite wildly differing trade area dynamics. For a lot of agencies, that type of customization is too labor-intensive to be profitable or they simply don't have the infrastructure or wherewithal to innovate geographically."
When asked why the agency was launched now in the middle of a pandemic, Davis says both country's gradual reopenings could actually play to the agency's strength. "The reopening of the country is clearly happening on a local [and] regional rolling basis—and who better to help with that than an agency that specializes in local media?" In the U.S., reopenings are being handled at a state level, while Canada's various provinces are also governing their reopening strategies (Ontario recently revealed a regional approach within the province to its second phase of reopening).
He does add candidly that there was "a brief 'oh crap' moment" early on.
"Our offering has particular benefits for physical retailers and retail has been essentially closed. But as we started to see the huge disparities in impact and reopening readiness region by region, we realized that marketers needed localized media strategies more desperately than ever."