CTV locks in fall schedule
In addition to new pick ups such as B Positive and Supermarket Sweep, the network confirmed that Jann's sophomore season will debut this fall.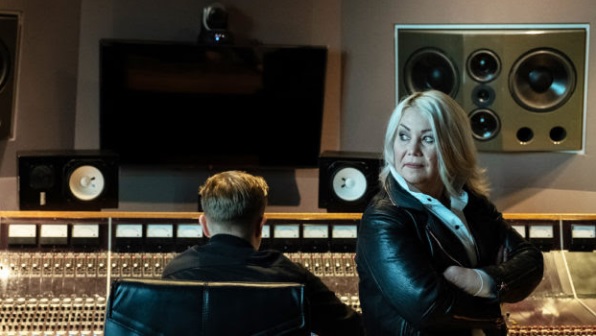 Ahead of its virtual Homefront, CTV has lifted the lid on its 2020 fall primetime schedule – announcing 18 returning series and unveiling three new series additions to its slate.
New titles joining the network this fall include comedy B Positive from Big Bang creator Chuck Lorre, family drama Filthy Rich and game show Supermarket Sweep.
Starring Thomas Middleditch and Annaleigh Ashford, B Positive follows a newly-divorced dad who develops a bond with a rough-around-the-edges woman from his past when she volunteers to be his kidney donor. Meanwhile, Filthy Rich features Gerald McRaney as the patriarch of a wealthy Southern family with a Christian TV network who dies unexpectedly in a plane crash, leaving his family to discover he fathered three illegitimate children. Finally, hosted by SNL alum Leslie Jones, Supermarket Sweep sees the classic format return as three teams try to use their grocery shopping skills and knowledge to win cash prizes.
CTV also confirmed that the most-watched new Canadian comedy of 2018/19 – Jann starring Jann Arden – would return as part of its fall slate.
Season two, which will be eight episodes long, sees the Canadian celebrity set out to win her family and ex-girlfriend back, while dealing with tension between her and her new manager.
Other shows that debuted this past season coming back for more include All Rise, Bob Hearts Abishola, Stumptown and Who Wants to Be a Millionaire?. Longer-running series include The Connors, Magnum P.I. and The Rookie.
The network will also continue to be the home of The Good Doctor (season four); The Masked Singer (season four); Station 19 (season four); Young Sheldon (season four); This Is Us (season five); Blue Bloods (season 11); Shark Tank (season 12); Grey's Anatomy (season 17); Law & Order: SVU (season 22); and The Amazing Race (season 32).
Your Morning will also continue with new episodes weekdays beginning at 6 a.m., while daily lifestyle shows The Marilyn Denis Show (season 11, 10 a.m.) and The Social (season eight, 1 p.m.) will kick off new seasons on Sept. 8. Political program Question Period hosted by Evan Solomon also moves into its 50th season this fall, airing on Sunday mornings at 11 a.m.
Schedule details
CTV's fall schedule will see Jann lead its Monday night lineup at 8 p.m., followed by Bob Hearts Abishola (8:30 p.m.), All Rise (9 p.m.) and The Good Doctor (10 p.m.). Jann will also receive an encore presentation on Saturdays at 8:30 p.m. – with W5 (the show returns for its 55th season) kicking off the night at 7 p.m., followed by American Housewife at 8 p.m. and a CTV Movie at 9 p.m.
Tuesdays, meanwhile, will feature new pick up Filthy Rich in the 8 p.m. slot, with returning drama This Is Us set for 9 p.m.
Elsewhere, CTV's Wednesday schedule will start off with eTalk at 7 p.m., The Connors at 7:30 p.m., The Masked Singer at 8 p.m., The Amazing Race at 9 p.m. and Stumptown at 10 p.m.
Thursdays will see CTV air Station 19 at 7 p.m., Young Sheldon at 8 p.m., new addition B Positive at 8:30 p.m., Grey's Anatomy at 9 p.m. and close off the night with Law & Order: SVU at 10 p.m. The Friday lineup, meanwhile, will feature Shark Tank (8 p.m.), Magnum P.I. (9 p.m.) and Blue Bloods (10 p.m.).
Closing off the week on Sundays CTV will broadcast NFL content in the late afternoon, with the game ending and postgame beginning at 7:30 p.m. Game show Supermarket Sweep will air at 8 p.m., followed by Who Wants to Be a Millionaire? at 9 p.m. and The Rookie at 10 p.m.
The network also confirmed that 9-1-1: Lone Star and medical drama The Resident would return as part of its midseason schedule with more details set to be announced at a later date.
CTV will also deliver events such as the 72nd Primetime Emmy Awards (Sunday, Sept. 20 at 8 p.m.), the 2020 American Music Awards (November 22 at 8 p.m.), the 28th annual Golden Globe Awards (Sunday, Feb. 28, 2021), the 93rd Oscars (Sunday, April 25, 2021) and Super Bowl LV.
This story originally appears in Playback.