Corus unveils Global, specialty pickups
Despite filming restrictions and cancellations, several new and returning dramas have found a place on the schedule.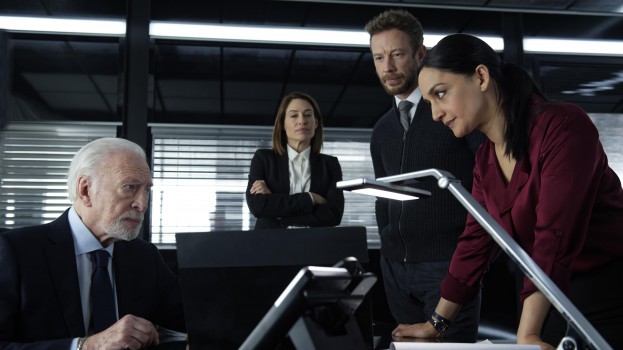 Corus Entertainment is the fourth major Canadian broadcaster to unveil details of its fall and midseason schedules in a virtual Upfront format.
Despite some filming disruptions in Canada and the U.S., EVP of broadcast networks Troy Reeb described Global's schedule as "balanced" and "solid" with a number of proven hits built out of what was ready to air in the fall.
New this season is Global original Departure, a six-part event series that follows an investigation into a passenger flight that vanishes over the Atlantic ocean. The series features The Good Wife star Archie Panjabi and legendary actor Christopher Plummer as the investigative team looking into the crash, and will air Thursdays at 8 p.m.

Another new show is U.S. series The Equalizer starring Queen Latifah and airing Sunday nights at 8 p.m. Latifah stars as Robyn McCall, an enigmatic woman known as the Equalizer, defender of the downtrodden and a friend to those with nowhere to turn.
Fact-based thriller Next (styled neXt) will also touch down Monday nights at 9 p.m. The series depicts the emergence of a deadly, rogue AI and examines how technology is invading our lives in positive and negative ways.
Returning series include hits New Amsterdam, Evil, FBI and its spin-off FBI: Most Wanted, The Blacklist, MacGyver, SEAL Team, Bull and the trio of NCIS shows. Reality champ Survivor will also return. Plus, Global will see two half-hour comedies return: The Neighbourhood and The Unicorn. And, Canadian original Private Eyes will become a fall series for its fourth season, with Corus confirming that the upcoming fifth season will air on Global in 2021.
It's also picked up the 50-year-running series 60 Minutes, which previously only ran on U.S. nets, but was recently made available in Canada through the CBS All Access platform. Along with factual series 48 Hours and a new season of Global's Crime Beat, the pickups will help position Global's Sunday night – which for years was known as a comedy night thanks to stalwarts like The Simpsons and Family Guy – as an evening focused on investigative storytelling and real-life drama.
Programs coming to midseason include SWAT, Nurses, 9-1-1, Prodigal Son and the new Global original Family Law.
Specialty series
Food Network Canada will bring in several new series for the fall, including Bakeaway Camp with Martha Stewart, Big Time Bake and Chopped: Beat the Judge. 
On HGTV Canada, series returning for the fall include Celebrity IOU, Christina on the Coast, Home Town, Love it or List It and Property Brothers: Forever Home. New series will include Family Home Overhaul (Canadian original), Help! I Wrecked My House, Rock Solid Builds (Canadian original) and Selling the Big Easy.
New series coming to History in the fall include Big Timber (Canadian original), Grant and The Secret of Skinwalker Ranch. The season will also see the airing of Remembrance Day Special Fight to the Finish.
National Geographic's TV-watching season will include new series Barkskins and Race to the Centre of the Earth. Slice will add The Real Housewives of Salt Lake City to its schedule, while W will welcome new series Devils, Intelligence, Why Women Kill and several new movies to its fall schedule.
New series on Showcase includes Bulletproof, Interrogation, No Activity, Strange Angel and Tell Me a Story. Although Adult Swim will bring back beloved series like Family Guy and Archer, it won't have any new series in the fall.