Four sponsors sashay into Drag Race Canada
The Crave original will include sponsored prizes and extended online series.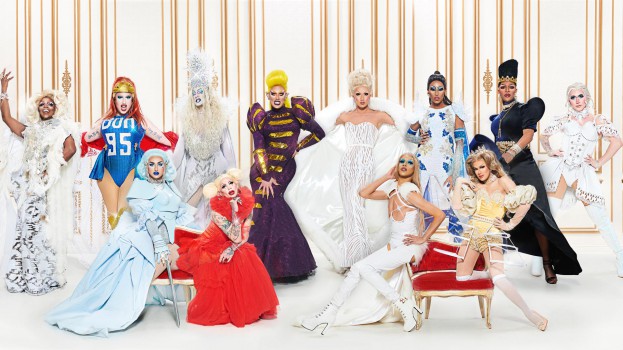 Canada's Drag Race premiers on Crave July 2 with a lineup of 12 glamourous, Canadian-born drag queens testing their talents and competing in challenges to be the last queen standing and the winner of the $100,000 grand prize.
Brand partners DoorDash Canada, Hilton, Neutrogena and Roots are spread throughout the series organically, with their campaigns extended beyond the series, amplified across social platforms and additional media assets. Some brands have created unique content that will live outside the series like DoorDash Canada's Courageous Conversations, which will be featured on Canada's Drag Race YouTube channel.
Roots will appear in the premiere episode, and also in two segments on ETalk. Hilton and Neutrogena will be featured in select episodes as they are integrated into the series as prizing and as an essential tool in the "werkroom", respectively.
DoorDash Canada Presents Courageous Conversation was specially created by Bell Media and features two queens sharing food and demonstrating how courageous conversation can lead to open minds. As part of the project, DoorDash Canada has also created Courageous Conversation Cards, a new initiative allied for the LGBTQ2S+ community. The conversation cards are a deck of 25 conversation starters distributed through DoorDash deliveries and social influencers.
Hilton is providing challenge prizing including accommodations, culinary, and spa experiences, as well as the grand prize of a year's worth of hotel stays at Hilton properties around the world – all valued at more than $35,000.
Neutrogena in the official makeup remover brand in the "werkroom." Exclusive content will be created for fans as the queens return to their dressing room to de-drag an iconic look from one of the episodes.
Roots is teaming up with the glamour of drag for the Maxi-Challenge in the premiere episode. The queens will have their sewing skills put to the test to create a runway-ready look defining Canadian couture. The winner of this challenge receives a $5,000 shopping spree at Roots. Fans are also treated to sneak-peeks of the series and shown how they can get their Roots fashion fix with two special ETalk segments in partnership with Roots.
The Bell Media Brand Partnerships team worked with some partners through agencies, and some directly. Both Roots and Hilton worked directly with Bell Media, DoorDash Canada via its PR agency Apex Public Relations and Neutrogena through its media agency, UM.
Canada's Drag Race will also air in the U.K. on BBC Three and will be available in the U.S. and other territories on WOW Presents Plus.