Canada's ad spend drop is moderate compared to global average
Zenith's numbers show that all of Canada's media types have been hit, but many will get back into recovery mode by next year.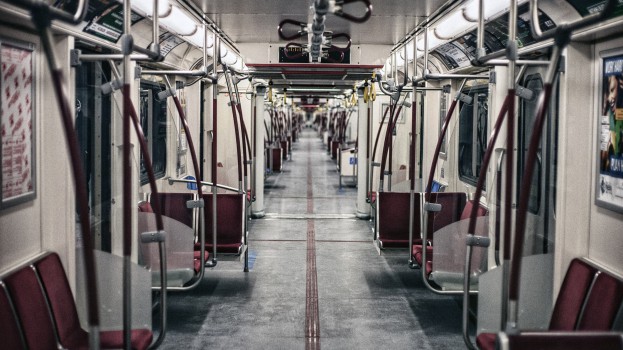 Even the strongest economies have been walloped by the spread of COVID-19 and the ensuing lockdowns that brought industries to a standstill. And despite urgent pleas in the early days for brands to invest in long-term brand-building, media companies of all types have witnessed the material effects on their bottom lines. For the global ad market, that means 2020 will see a 9.1% drop in global ad spend – according to Zenith.
The prediction is almost even with the 9.5% reduction in ad spend seen in 2009, following the previous year's financial crisis.
But Canada might be one of the lucky ones. With advertisers in the country now expected to spend $14.2 billion on media this year – down from $14.7 billion – that represents a fall of only 3.1%.
Every single media type in Canada is expected to see declines this year, but only two types of media could see double-digit decreases – a 15% decrease (to $1.1 billion) for radio, and a 10% decrease (to $604 million) for OOH.
Once the unpredictable, and oftentimes surreal, year is over, all of Canada's different media types (other than newspapers and magazines) are predicted to grow again – but some growth trajectories may be hampered by the bad year.
Outdoor
OOH is predicted to grow around 4% over two years, but even by 2022, it will pull in an estimated $628 million, still 6% shy of what was invested in the medium in 2019. Its growth rate is also predicted to be slightly slower than it had been prior to the pandemic – between 2017 and 2019 it grew by 7.5%.
Newspapers and magazines
Already some of the lowest in terms of investments, newspapers and magazines will see declines for the next two years. For newspapers, the decline will be consistent – 5% in 2020, 5% in 2021, and 5% in 2022. While the single-digit decline is at least consistent after years in freefall, by 2022, newspapers in Canada should bring in just under 50% of what it did in 2013 – $840 million, compared to $1.68 billion.
For magazines, the pandemic-induced decline (4.9%) is actually relatively small compared to previous years (in 2019, magazine spend went down by 29.7%). The decrease could accelerate slightly in 2021 (6%), before evening out slightly to a 0.9% decrease in 2022. The medium is predicted to pull in only $109 million in 2022 – 10 years earlier, it brought in $497 million.
Television
TV is expected to see an overall decline this year of 2%. Over the years, television's growth has been up-and-down in Zenith's chart – sometimes posting modest growth, while other times boasting moderate declines – however, it has fallen by more in a single year, like in 2015 when it saw an 8.6% decline. This year, television is expected to bring in just over $3 billion, and could get back to growth in 2021 with a predicted 5% in growth. In 2022, it should still trend in a positive direction, but with a growth rate of only 3%.
Radio
Despite a drastic tumble in 2020, radio could see at least two years of growth following 2020. It may see a 3% growth next year and a 5% growth the following year. According to Zenith, by 2022, Canada's radio market will be worth $1.2 billion. But an 8% recovery over two years, following such a steep decline, still means that radio won't recoup what it lost this year. In 2019, Canada's radio market was worth $1.3 billion.
Digital
Internet advertising may have been resilient in previous times of crisis, but even it is not immune to COVID-19. With just under $8.4 billion predicted in spend this year, that represents a 0.8% decrease.
While internet advertising is expected to see a 7.3% and 7.7% growth over the next two years, it's a far cry from the years of double-digit growth it saw prior to the pandemic. In 2019, internet advertising had grown by 12.8% in Canada.
Nevertheless, Zenith predicts that the pandemic has accelerated trends toward digital, particularly with ecommerce becoming a much more important player even in a post-pandemic world. By 2022, digital will represent just over 61% of Canada's ad spend. It first crossed the 50% threshold in 2017, when it recorded a 51% share. Between 2017 and 2022, that represents a compound annual share increase of just under 4%.