Canada leads in podcast listening, but are brands responding?
Advertisers reach an intimate, dedicated listener base, but experts say it's still not a reach vehicle.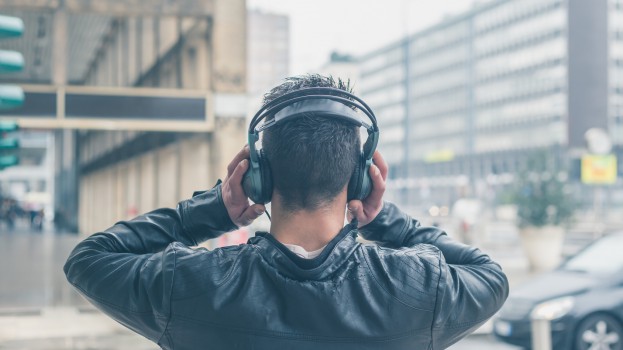 Podcasts as a component of audio is growing in Canada, both in terms of audience size and engagement. In fact, Canada is number one for podcast consumption compared to the other countries in the 2020 The Infinite Dial survey conducted by Edison Research and Triton Digital.
The report states that 37% of Canadian adults listened to podcasts monthly – the same as the U.S. What put Canada into the lead is weekly listening, which is slightly higher than the U.S.
The podcast results follow a growing trend in digital audio consumption in Canada, with 70% saying they listened to some form of digital audio in the past month, compared with 67% in the U.S.
Nileen Ventura, VP of channel insights and discovery at Horizon Media, says, "Pre-COVID, podcast growth was primarily driven by commute and drive time. But during the lockdown, content providers have quickly shifted to news and information podcasts, which naturally drew more audience to the platform. There are also limitless options in types of content – almost all niche interests are covered."
Podcast usage continues to increase while, but still remains a largely untapped opportunity for advertisers given the high rates of engagement and intimacy on the medium. In terms of monetization, advertising in Canada is still just scratching the surface in terms of what that means in terms of opportunities for advertisers and for publishers to be able to monetize some of the things they're doing.
The U.S. industry is much further along in terms of monetizing advertising revenue and PWC estimates that podcast ad revenues in 2021 will hit a billion dollars in the U.S.
While research shows us that Canadians are listening to podcasts, what is yet unknown is the effectiveness and conversion ability of podcast advertising – it's already hard to track listeners due to the different ways to listen (direct downloads versus streaming versus video viewing), and attribution for advertisers can be a struggle.
Ventura says podcast is a "sticky" medium because users have a high degree of loyalty, as they are drawn to a specific content and personality. "This medium is poised for growth, which in turn represents huge opportunities for marketers. But as an industry, we need to see this monetized to its full potential. As in any other emerging media channels, we need ample measurement in place to determine incrementality in reach and to quantify engagement."
Jeff Vidler, president and founder of Signal Hill Insights, says that as popular as it is becoming, podcasting is not yet a reach vehicle – that's still the role of AM/FM radio. "Podcast is an engagement vehicle. As a "lean-in" medium, ad effectiveness is often through the roof. Its continued use by direct-to-consumer brands is a testament to the fact that podcast ads can generate sales. We're also seeing solid results for building brands in our brand lift studies. Thanks to the incredible loyalty enjoyed by some podcast hosts, host-read ads deliver an added premium."
YouTube is overwhelmingly the platform that Canadians use to access podcasts, according to the spring 2020 update of The Canadian Podcast Listener study from SignalHill Insights, in partnership with Ulster Media and sponsored by The Podcast Exchange (TPX).
Although Spotify is gaining ground on Apple as a podcast platform, YouTube remains the most widely used platform, with Apple and Spotify now in a close race for second and third. Spotify is now ahead of Apple among 18 to 34 podcast listeners.