CAB releases additional details on the dire situation of broadcasting
Beyond a possible 50 private stations closing this year, another 100 to 150 could close next year without assistance.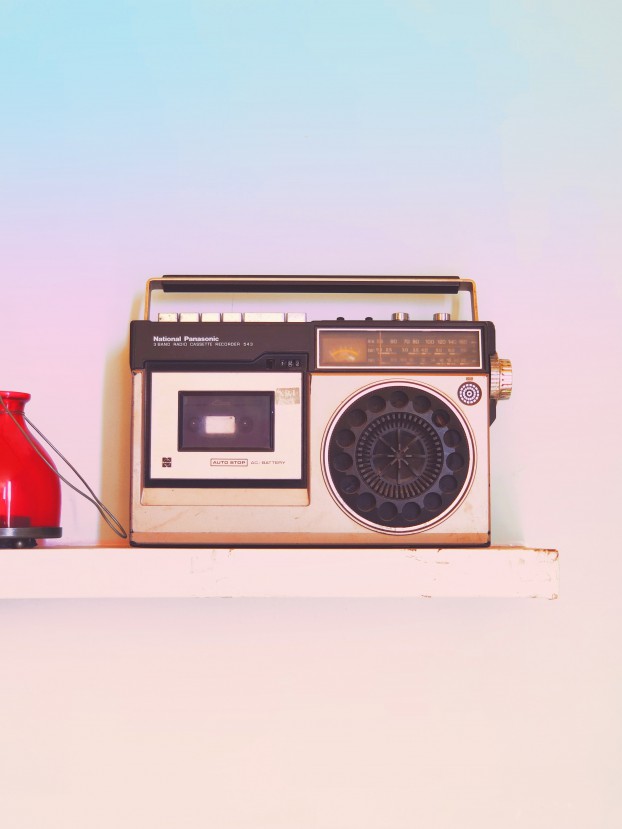 The Canadian Association of Broadcasters (CAB) has released a detailed report that supports the association's recent application for emergency regulatory relief for the industry that it submitted to the CRTC. The report, prepared by Communications Management Inc. (CMI Report), predicts that between 2020 and 2022, local TV and radio broadcasters will face a $1.06 billion revenue shortfall.
As a result, the report warns that cuts and closures could be imminent. As many as 50 of Canada's 737 private radio stations could go silent in the next four to six months and another 100 to 150 stations could turn off their mics over the next year and a half, bringing about as many as 2,000 job losses.
For its part, the CRTC has confirmed that it is reviewing the CAB's application and that it will offer an update in due time, although no timeline has been set.
Private conventional TV stations won't go unscathed and could shrink from 95 to 50 or 60 over the next three years. The most vulnerable operations are AM radio stations as well as independent and other private radio and TV stations in smaller markets across Canada.
The warning is that without government support, Canada will see a wave of closures of private local broadcasters. The association warns that the closure of these stations could rob many communities of a daily local media voice and significantly reduce the diversity of news choices and voices in many of Canada's communities.
One of the most difficult catch-22s of the pandemic is that Canadians have displayed an appetite for news that is at times ravenous, but with many brands tightening their belts when it comes to ad spend, many local outlets across print, radio and television have not seen revenue reflect that uptick in viewership.
Between April and June, private radio experienced a 63.5% year-over-year drop in ad revenue. Private conventional TV saw a 43.8% drop.
But it's about more than the pandemic, according to the CMI report. The arrival of the internet, and its increasing sophistication as an advertising vehicle, changed everything. With years of competition buildup, including international competition, for advertising dollars and consumer time and attention, print, audio and video were at a very different starting point from digital at the beginning of the pandemic.
Private conventional TV revenues have declined in six of the eight years after 2011, with 70% of units having negative PBIT in 2019. The number of employees in private radio and TV stations has also dropped. "The pandemic did not cause many of the current problems," the report concluded. COVID-19 has merely been an accelerant of those trends. For example, the report wrote that AM radio used to be a key vehicle for retail trade advertising, but those ads had dwindled greatly even before the initial outbreak of COVID-19 in February.
It does estimate that even with assistance, the economic impact will be felt severely throughout the industry. When using the popular "V" shape versus "U" shape comparison, the report stated that private broadcast will likely be a "V with an incomplete recovery," meaning there will be a rebound with effects felt fairly early on, but it is likely that it will not get back to pre-pandemic health.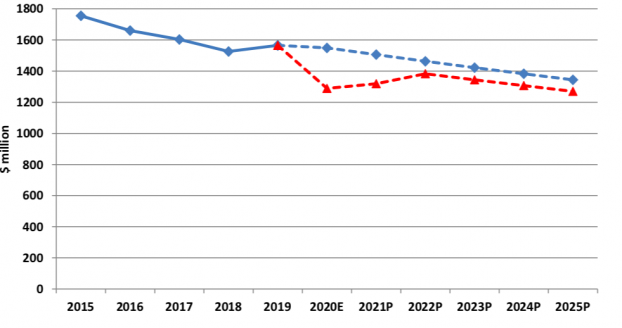 The CMI report concludes that while federal measures such as the Canadian Emergency Wage Subsidy have been helpful, only part of local broadcasting's revenue shortfall has been covered, which underscores the need for assistance this fall.
The full report, including a year-over-year look at broadcasting expenditures and market share, is available to the public.