ICYMI: TikTok's CEO steps down, Google gets philanthropic
Plus, Discovery sets its fall slate.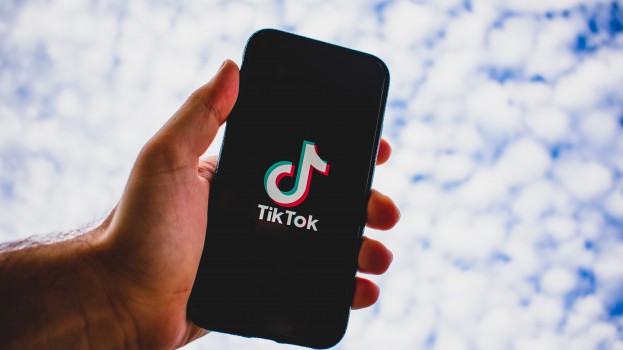 TikTok CEO resigns after three months
TikTok might be all fun and games for users, however the last several months have been anything but breezy for the mobile app company. TikTok CEO Kevin Mayer left the company after only three months on the job, which he announced several days after the company sued the administration of U.S. President Donald Trump over its executive order to effectively ban TikTok in the country (TikTok remains fully functional and legal in Canada). His replacement is U.S. GM Vanessa Pappas, who will take the chief executive role on an interim basis. The ban is based on allegations that TikTok, which is owned by Chinese tech company ByteDance, could pose a potential security threat (TikTok is facing similar scrutiny in India).
In addition to Mayer's resignation, TikTok's U.S. business has been making headlines for weeks, and the latest reports indicate that Walmart has made a joint bid with Microsoft to acquire TikTok's U.S. business from ByteDance.
Google steps up for non-profits
As Canadians look for ways to give back amidst the pandemic, nonprofits are looking to respond to the call to action – but without as many funds to stay afloat, Google has created a new nonprofit accelerator program for its Google Ad Grants philanthropic effort. The program will provide nonprofits recommendations on how to fully optimize their ad grants, including training on how to improve organization productivity through Google's suite of apps such as Gmail, Google Docs, Google Calendar, Google Drive and Google Meet. Nonprofits already working with the accelerator program include Volunteer Canada, Food Banks Canada and Immigrant Quebec. Currently, the company says there are 85,000 non-profits in Canada that qualify for the Ad Grants, which are valued at USD$10,000 per month.
Discovery sets fall schedule
Bell Media specialty net Discovery has finalized its fall schedule, which officially kicks off next month. Its smash-hit Canadian original Highway Thru Hell will return Sept. 14 for a ninth season. New series Street Outlaws: No Prep Kings will debut Sept. 17, while new seasons of Diesel Brothers and Texas Metal will also return that day. Following that is new series All on The Line (Sept. 22), a series that explores the perils of the east coast fishing business, Dodgeball: Thunderdome (Sept. 23), which combines the classic gym class game with difficult obstacle courses and Mysteries of the Deep (Sept. 30), which looks at some of the most baffling underwater anomalies. Summer series Bering Sea Gold, Homestead Rescue: Home Sweet Homestead, Chasing Monsters, I Quit, Deadliest Catch and Naked and Afraid XL will also continue. Discovery will also air a number of specials and docs, including Surviving Joe Exotic on Oct. 18, featuring one of the last interviews with Joseph Maldonado-Passage (better known as Joe Exotic), star of the runaway hit Netflix series Tiger King, prior to his arrest. The doc focuses on the rescue story of four big cats from his former zoo.
Discovery is also available through a nationwide free preview from now until Oct. 22. To ramp up excitement for the fall season, Discovery will air a marathon of Highway Thru Hell's most recent season on Labour Day (Monday, Sept. 7).