Pandemic Pivot: Adapt Media is now investing in intelligence
Already having roots in research and data took the company from doing studies to linking with multiple partners on new offerings.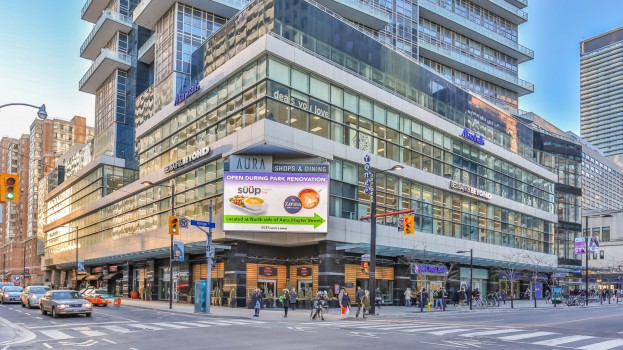 All eyes were on out-of-home industry when COVID-19 first reached Canada's shores, with experts predicting that outdoor would see a deluge of cancelled campaigns and deferred dollars even before a lockdown was put in place. Although traffic is starting to pick up and vendors are reporting some inventory shortages in select cities, OOH growth is still expected to be in the negative this year, according to multiple outlooks.
However, one OOH and place-based specialist, Adapt Media, has not seen the worst case scenario unfold yet. The firm managed to hold onto all of its employees during the pandemic, and now it's looking to invest in more talent, with a focus on SEO and Google specialities, while, internally, teams have become more specialized on areas like CRM and research.
President Jamie Thompson says he owes the company's ability to weather the storm to the way that Adapt Media and its sister operation, Chameleon Digital Media, are set up. When the pandemic hit, he says, there was a massive appetite for data, which is their speciality.
"Right away, Anton [Vassiliev] from Novus reached out to us… They knew that there were a lot of people who wanted studies and they wanted to understand what was going on, so they had us commission all the studies."
Chameleon operates within Adapt, and specializes in using location data to help agencies, brands and companies plan campaigns outside of just OOH. Chameleon's data was able to power studies on areas of interest such as traffic, movement and consumption habits. But Thompson said it started to build from there.
"All of a sudden we were busier than ever – so we started thinking, this could be an opportunity to get out there and talk with partners and find out what they need."
Location data has now become a much bigger part of Adapt's offering, and not just for studies. It's been tapped by Canadian OOH companies, as well as companies from as far as Italy and Brazil. "We're lucky that Chameleon was already in existence, because we had out-of-home advertisers wondering, 'How do we reach these same people at home?' and we already knew that."
Campaigns are starting to resume across Adapt's OOH network, including a Hermes campaign that went up at its 151 Bloor location this week. Thompson also noted that DriveTest centres have reopened, and with Adapt holding the media rights to screens in those locations, that means more revenue is coming in. But he also says the pivot toward location data has changed the DNA of the company in the long-term from being known purely as a media seller.
"The blueprint for the company has become very clear for us," he says. "A lot of the dreams and the 'what-ifs' that came into my head along the way are coming to fruition. We want to grow the intelligence side of the business and create some big partnerships."
He says a few partnerships with major media companies and agencies are in the works and that having roots in data intelligence has allowed it to diversify its offering through new deals.
One of the internal consequences, says Thompson, is that he's had to more clearly separate Chameleon from Adapt. While the two were always intended to be in silos, he says the in-person office environment led to many people working across portfolios. "When you're in that environment, you can walk around and say, 'Hey, do you mind working on this for me?' Now, virtually, we're not in a position to do that, so we've had to define these jobs in a very finite fashion."