By the Numbers: The screen surge is over, but what could a second wave bring?
Digital pricing is a rollercoaster right now – what are some ways to own the biggest share of voice?
COVID has driven a number of new media habits. But even the new lifestyles and changes that buyers had to adjust to in April are now once again irrelevant.
Staying inside and cozying up in front of the TV – or even with a mobile phone – is less popular than it was in the spring. According to research from Mindshare, an increase in social media consumption, short-form content viewing and streaming peaked in the early summer – but has since dropped off slightly. This coincided not only with better weather, but with a reopening of much of Canada's retail, restaurants and public spaces.
Currently, according to Mindshare, 36% of Canadians say they're spending more time with their screens than pre-pandemic. That's down from a peak of 58% in the spring.
But with the most humid of days now behind us, the sun setting earlier and all eyes on major cities for a possible resurgence of the virus, should planners be poised for another uptick in screentime – or should they make alternative plans?
Planning around our changing relationship with the outside world
People are still travelling – but it's different. Rather than travelling daily to work in an office – transit traffic is still down as low as 83% in some major cities, according to Novus, and most professionals still report working from home – people are reporting taking more opportunities to visit local parks, take more walks, check out their local neighbourhoods, go to cottages and explore their province.
Transit traffic is still down as low as 83% in some major cities, according to Novus.
Mindshare's Laura Donaldson says that as long as the warm weather lasts, this trend will probably continue. "I'm not sure that it will stay this way. But right now, how much Canadians are leaning into their neighbourhoods, getting out and exploring their cites and provinces in ways they've never done, that's reshaping the experience."
Kris Davis, SVP at Media Experts, says that if brands understand the context around this, they can help plan.
"There's a big push toward local right now," says Davis. "People want to support local restaurants, local retail." Understanding people's movements can help brands plan a campaign that targets them around their neighbourhood, even if they're not necessarily surrounded by massive billboards. "There are lots of opportunities in digital, and digital out-of-home," he says.
Place-based media and targeted mobile ads are some of the quickest ways to catch people on their purchase paths, even if those paths are different now.
Could a second wave of infections bring a second wave of screentime?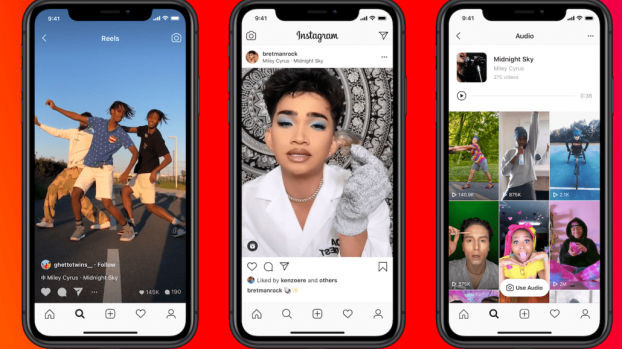 "When the pandemic first hit, there was this idea that you have to be tethered to your screen, whether it's for professional or personal reasons," says Donaldson. It was natural that those mediums saw massive surges in use, even at a time when brands weren't investing as much.
Currently, 36% of Canadians say they're spending more time with their screens. That's down from a peak of 58%.
But now that screens and video also represent the way we do work, the way we stay in touch with people and the way we receive breaking news alert after breaking news alert, that might be driving some people away. It's a bad catch-22, now that brands are starting to invest their media dollars once again.
With speculation about a second wave – or, at the very least, cooler weather – driving people inside, it could naturally mean screentime goes up again.
Jenny Croswell, SVP of trading and activation at Horizon Media, says that natural seasonality dictates that we will probably see a natural rise anyway, and that we're likely to see another year-over-year spike if further lockdown measures are required. "But based on what we saw in the spring we may not necessarily be able to take advantage of this from a media perspective," she says. With media needs varying wildly and closures unpredictable, Croswell says if everyone rushes inside, that might also means brands have to tighten their budgets once again.
And Davis says putting all your eggs into one digital basket might not be the best move. Particularly, he says, because prices are all over the place right now on digital.
"Pricing has been up, it's been down, it's been very dynamic, so that's always the factor. That has to become part of the conversation, as well as share of voice. If there's a platform or destination where everyone is going, the price is going up because demand is high; that also means you might not have as much of a share of voice. So is that the right place to be?"
Let's all go to the movies, let's all go to the movies.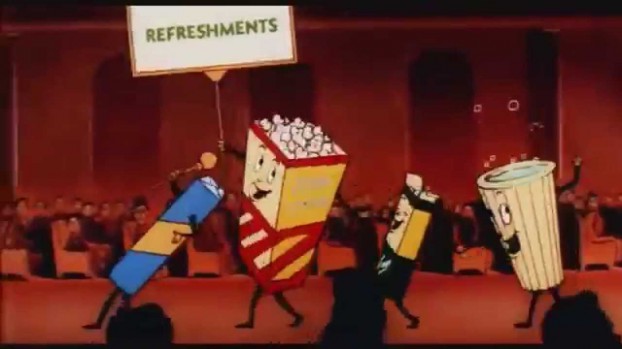 The current drifting away from screens is affecting smaller screens like desktop and mobile devices more than large screens, says Donaldson. Large screens are still seen as a means of relaxation, whereas smaller screens are tools.
One of those larger-screen activities people are indulging in is movies. Although theatres have opened up across Canada, Mindshare's numbers indicate that people aren't eager to go to the cinema – Mindshare's research indicates that attendance was only up 30% from its lowest point.
Additionally, besides releases like Christopher Nolan's Tenet, there's also not a deluge of big movies hitting the big screen. In August, Disney pushed Mulan to a premium model on Disney+ – subscribers could have access to it, but they still were required to pay an additional fee. It also pushed the theatrical release of Hamilton to the SVOD (for no extra charge), and other distributors have gone straight to streaming or transactional, like the recent nostalgic comedy Bill and Ted Face the Music.
Brands might want to get ready for more of that kind of popcorn-friendly entertainment as the weather cools down – and as Canadians start to accept their current economic reality. "Movies are always seen, in a recession, as the cheapest form of entertainment, especially something that you can do with your family," says Donaldson. "As we kind of enter this new world of consumer spending and potentially getting a lot tighter on our purse strings, I think you'll see this interesting dynamic between people who want to get out and get away from their homes as well as people who still want to have cheaper family entertainment."
Transactional and subscription VOD aren't commonly associated with brand advertising, but Croswell says there are definitely opportunities for clients who want to "add value to or improve the at home viewing experience."
Davis agrees, and says there's a number of ways they can do so. On linear, there are options such as sponsoring movie nights – most conventional networks in Canada have run movie nights throughout the summer, and considering that there have been more reruns than usual this summer, some of those movies have pulled in fairly sizeable audiences.
Besides simply buying commercial space in those blocks, other opportunities might be providing a branded bumper at the beginning and end of the movie block in exchange for a commercial-free experience – thus owning the block – or sponsoring the inclusion of a deleted scene.
Besides linear, Davis says one area to watch is connected TV. While Canada has fewer free, ad-supported VOD platforms, there are still some, like CBC Gem and the CTV app, which contains a back catalogue of movies like Pineapple Express, Ghostbusters and Spider Man 2. Prior to the pandemic, CPMs for connected TV were reported at upwards of $65, although the pandemic prompted a slight dip in prices and an uptick in inventory availability.
Davis says this is a huge opportunity.
"There's a lot of great targeting options, and you get a chance to own really great real-estate in a brand-safe environment," he says. "It's definitely an area to consider, because right now, share of voice is important."