Amex Canada thinks 'small' with new Twitter series
The series is part of a broader campaign by Amex Canada to promote and help small businesses.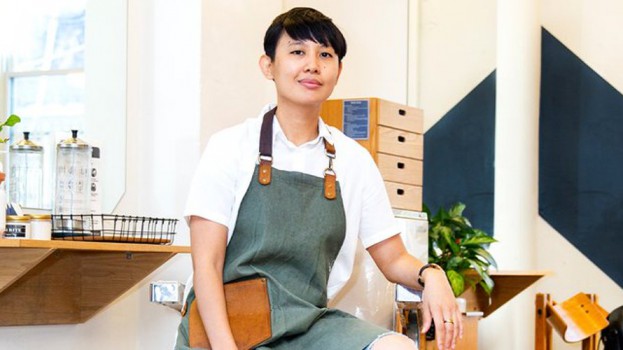 Amex Canada has launched a new series in support of its Shop Small program. It's done so through So.da, the social and digital content arm of Corus Entertainment, and Twitter.
The new series, #ShopSmallStories, marks the seventh original series under the Twitter Originals Fueled by So.da offering.
Produced in-house by So.da, the series is part of a larger brand campaign by Amex that is inspired by the movement to support local Canadian-owned business within communities in the face of COVID. Amex has also sponsored written content on the subject of small business support on sites such as the National Post, and has created initiatives such as the Shop Small Map, which helps shoppers find independent businesses in need of their support.
The So.da series used data from Twitter as a jumping off point. According to Twitter Canada, Canadians have been Tweeting much more about small business this year, with Tweet volumes rising by more than 200% this spring alone. Each episode showcases how small business owners run their shops and serve their communities. The first episode features Toronto's Manstop Barber Shop (pictured).
In addition to the #ShopSmallStories series, Twitter is supporting the Amex Canada Shop Small program with three additional initiatives aimed at bringing more awareness to these local businesses. Throughout September, Virtual Pop-up Shops for each business will be featured on @AmexCanada's handle for Canadians to learn more about their offers and products.
Amex Canada is also engaging in a Twitter Takeover program, which will give participating small businesses the opportunity to "take over" its handle and speak directly to their respective Twitter audiences. This is the first time a brand has engaged in this through the Twitter Originals program. In addition, Amex will provide workshops to participants on setting up successful business accounts and practices on the platform.
The first two episodes of the four-part series are available now on Amex Canada's Twitter handle, and will also be available on televisions through the Global TV App.
Amex Canada worked with UM on the media planning and execution for the campaign.