ICYMI: CBC's new comedy gets deep on identity
Plus, a Toronto Star cartoon prompts calls for an apology, and RECMA releases a new ranking.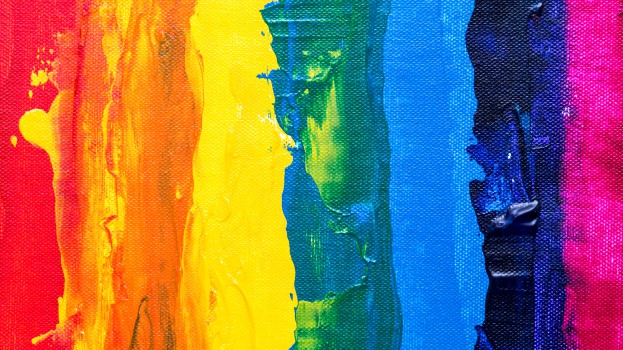 New CBC comedy will centre on fluid identities and a lot of heart
CBC ordered another new series for the winter of 2020. Sort Of is a half-hour, single-camera comedy that's shot in Toronto. While the show aims for big laughs, Sally Catto, GM of CBC's entertainment, factual and sports says the show is all about "acceptance, inclusivity and the joys and challenges of life." Sort Of's lead character Sabi Mehboob (series creator Bilal Baig) is a genderfluid millennial who works at an LGBTQ bookstore and bar, comes from a large Pakistani family and is a nanny for a downtown hipster family. When Sabi takes on a bigger role with the family, their life becomes even more in transition.
Advertising advocacy group calls for apology for cartoon
Numerous groups, including Pride in Advertising and Marketing (PrideAM), have condemned a cartoon in the Oct. 13 edition of the Toronto Star as transphobic. The cartoon, part of the Pardon My Planet series and illustrated by newspaper regular Vic Lee, depicts a bearded person with chest hair and wearing a dress saying to another person on a date, "Sorry luv, but I did not lie. My personal profile clearly stated that I've been a broad in London the past two years." Chris Bergeron, VP of content experience at Cossette, called the strip an example of "sophomoric humour" that has no place in modern society. "It is surprising that the Toronto Star is not aware that 'dudes-in-dresses' jokes are not only hurtful but also dangerous. This strip continues the age-old tradition of portraying trans people as 'traps' for straight men." According to the Human Rights Coalition, trans and gender-non-conforming people, particularly women and BIPOC trans people, over-index as victims of violence, homicide, homelessness and more. PrideAM is calling for an apology from the paper. The Toronto Star said its public editor is looking into the issue, although it has not yet released a follow-up statement.
Canadian agencies fail to crack the top circle in RECMA's new global report
Global analytics firm RECMA released a new diagnostics report on what it considers to be the best agency outposts in the world, based on 19 criteria including structural criteria and vitality (business). Unfortunately, of the 16 most dominant shops, none of them are in North America. In total, 27 agencies from the top markets netted 20 points or more (20 points is the official threshold for "high-profile" on a global stage, according to RECMA). The top agency overall was MediaCom U.K. with 28 points, followed by Carat Germany and Mindshare China with 27 points.