TV, radio, OOH and digital demand up at Bell Media
The company still struggled with lower ad demand and subscriber revenue, but many improvements were made.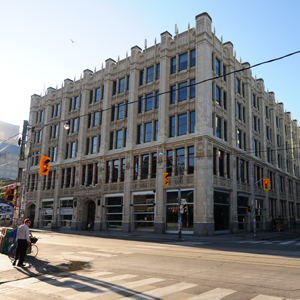 Count Bell and Bell Media parent co BCE as one of the many media and communications giants posting a big improvement in Q3.
Revenue for the quarter ended Sept. 30 was down 2.6% (to $5.79 billion), with adjusted EBITDA down 4.4% year-over-year (to $2.45 billion). Media revenue was down 16.4% (to $628 million). That's a big difference from Q2, which saw total revenue down 9%, media revenue down 31% and EBIDTA down 31.9%.
Bell says a lift in advertising demand improved over Q2 across all of its major platforms – TV, radio, OOH and digital media. This was thanks to both the resumption of live sports – Bell Media's TSN benefitted from the Raptors' Playoff run – and the gradual reopening of businesses and services. However, the company noted that despite sequential quarterly improvements, demand is still down "significantly" from last year due to continued trends in delayed or reduced ad spend.
Additionally, subscriber revenue for Bell Media was down in Q3 2020 compared to the same quarter in 2019, which Bell said is due mainly to "the timing of certain contract renewals with Canadian TV distributors." EBITDA for Bell Media decreased by 21.2% to $178 million due mainly to lower revenue. This was partially offset by a 14.3% reduction in operating costs, which Bell says was mainly production shutdowns and the elimination of discretionary costs.
While Bell Media did not reveal exact revenue figures related to Crave, it noted that total subscribers for the quarter was up 3% year-over-year.
Key developments for the company's media segment this quarter included the re-launch of Noovo, the channel and digital service it acquired from Groupe V, as well as the unveiling of the new all-in-one CTV digital platform which includes on-demand and ad-supported content. Additionally, Bell Media saw a major change in its leadership following the announcement that president Randy Lennox would depart in January. His duties will be assumed by Bell Group president Wade Oosterman.
For its other segments, wireless revenue was "essentially unchanged," up 0.3% to $2.32 billion. The wireline segment also experienced very little change, with revenue down 0.8% to $3.03 billion.