ICYMI: Buzzfeed becomes profitable, Food Network Canada gets festive
Plus, as the new hockey season lies in wait, TSN adds a new lunchtime radio show.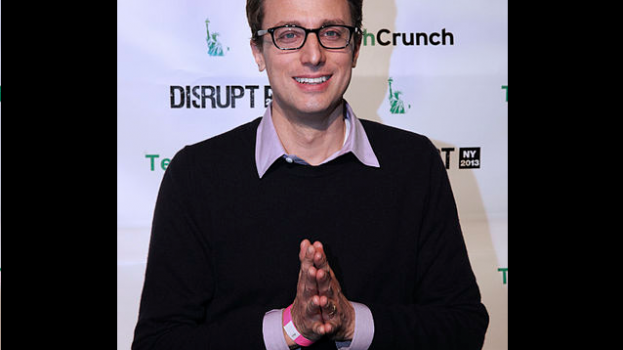 Buzzfeed is abuzz with good news
Digital media giant Buzzfeed has, for the first time in its history, become a profitable company, according to a staff memo circulated by founder and CEO Jonah Peretti. It's been a long time coming for the company, which has previously seen significant layoffs across the organization and was among those companies affected by the economic impacts of COVID-19. Peretti's memo said that due to a profitable Q3 and Q4, the company would be profitable overall for the fiscal year despite the challenges posed in the springtime. He credited Buzzfeed's work over the last three years toward a more diversified business model, which includes expanding beyond display and into content, commerce and affiliate marketing. It's also ended graduated salary reduction for all of those whose salaries had been affected by the pandemic. Peretti concluded the memo, in which he praised the editorial and business teams at the company, stating that he was "more confident in our future than ever."
Food Network Canada keeps holiday traditions going
Despite the challenges that some networks faced earlier this year related to production shutdowns, Food Network Canada has confirmed that its annual holiday programming will return, with a full lineup including new and returning series and specials. Highlights include a new season of treat competition show Holiday Wars, airing Sundays at 10 p.m.; celebrity-packed baking showcase Holiday Baking Championship airing Mondays at 9 p.m.; family-friendly special Kids Baking Championship: Season's Sweetings airing Nov. 8 at 9 p.m.; Christmas Cookie Challenge airing Sundays at 9 p.m. beginning Nov. 15; the Kristin Chenoweth-hostd Candy Land airing Tuesdays at 10 p.m. beginning Nov. 17 and the comedic competition series Buddy vs. Christmas airing Mondays at 10 p.m. beginning Nov. 23. Daytime programming includes Giada's Holiday Handbook, Guy's Ranch Kitchen, The Kitchen, The Pioneer Woman and Valerie's Home Cooking. Returning specials include Chopped, Chopped: Sweets, Chopped Junior's, Guy's Grocery Games, The Big Bake: Holiday and The Great Food Truck Race.
TSN 1050 adds new show
TSN Radio 1050 Toronto added a new noon-hour program to its schedule, The Lunch With Andi Petrillo. The weekday show will conduct in-depth discussions on issues from across the sports world. This is in place of the usual TSN 1050 Leafs Lunch (also hosted by Petrillo), which will return to the airwaves upon commencement of the 2020-21 NHL season (the start date of the season is not yet confirmed, but many insiders have pointed to January or February as a potential timeframe). Petrillo's new show aims to go beyond the daily sports news cycle and provide more in-depth analysis. Topics will include roundtable discussions on the impact of COVID-19 on sports leagues and safe returns to play, mental health, athlete activism and issues facing minor hockey.