People Moves: CBC, Quebecor and more
A sports and sponsorship veteran is returning to the CBC, while a new position has been created at TLN.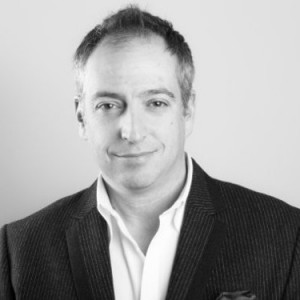 Former Sponsorship Canada VP joins the CBC (again)
Events this year caused the CBC's Olympic plans to be turned upside-down – and, with the pubcaster facing two Olympic events within one year of each other in 2021 and 2022, it's brought back someone who knows the CBC Olympic landscape well. Michael D. Miller, who for two years served as VP of Sponsorship Canada, is joining the CBC working on new business development and tech partnerships for the upcoming Summer and Winter Olympic Games. He last worked with the CBC on the 2019 Pyeongchang Winter Olympic Games – and has been working in sports partnerships and sponsorships since the '90s. Previous stints include sports media buying at PHD and Mediaedge, sports marketing analysis at the CBC, media sales at TheScore and MLSE and marketing at Boom Marketing.
TLN creates a new marketing position
Lilla Stuart joined TLN Media Group as its new brand management lead. It's a newly created role, focused on amplifying TLN's traditional, digital and experiential platforms through marketing, communications, creative and production services. Stuart's career has been long rooted in broadcast marketing, having previously worked with Bell Globemedia, Bell Media and Canada's Olympic Broadcast Media Consortium. She previously held a role at TLN as a consultant.
Quebecor ups two for creative services
Sébastien Viau is now the GM of Colab Studio, Quebecor's collaborative marketing division. Viau comes from the agency world, having worked with both the Publicis and Nurun agencies, but has also worked on the client side with l'Alliance de l'industrie touristique du Québec. His specialties include multichannel campaigns and digital transformation. As GM of Colab Studio, he will oversee the rolling out of the studio's activities, taking off when outgoing GM Robert Renaud retires on Nov. 23. Hughes Choquette has also been promoted to senior director, branding strategy and head of creativity. Working with Quebecor since 2015, Choquette will be in charge of Quebecor's in-house team dedicated to Vidéotron and Fizz. Quebecor recently made the decision to in-house those activities.
Allvision adds two national reps
OOH newcomer Allvision has added Julian Pieke and Darryl George as national account executives. Pieke has a background with business development and has been working in media sales since 2011 when he joined DealFind.com. He also had stints at Metroland and, most recently, Cineplex. George has experience both in OOH (with Newad, Astral and Movia in his history) as well as mobile (having spent some time with Native Touch).