Blue Ant Media names Craig Junner VP of programming
A key part of growth so far, Junner is set to take on even more as Blue Ant expands to new platforms.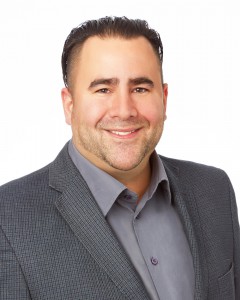 Blue Ant Media has promoted Craig Junner to VP of programming for Canadian media.
According to Jamie Schouela, president of global channels and media at Blue Ant, Junner and his team have been instrumental in helping drive Blue Ant's growth by overseeing the overall strategy of the company's programming and finding international acquisitions. He says Blue Ant has seen "double-digit" growth across its portfolio of channels in the last couple of years. This includes channels such as T+E, Makeful and Cottage Life.
Junner has been with Blue Ant Media since its inception in 2011 and most recently was the senior director of video strategy.
"We tend to find programming from right around the world. We don't just pull from the U.S. – we pull from the U.K., Australia and other markets," Schouela says.
"What Craig's done a great job of is just looking at trends, globally, looking at what content is working [and] that fit those brands," Schouela says.
Schouela says Junner's new responsibilities as VP of programming remains "largely the same," but will expand in scope as Blue Ant launches new channels. Schouela notes how Blue Ant has already launched channels on Amazon and Apple platforms. (He says Blue Ant will be bringing more new channels to market, but couldn't speak to that at this time.)
"Ultimately, as we bring new channels to market on a distribution platform, Craig will oversee those channels, the strategy, the creation, the scheduling, the acquisition – all of the pieces related to bringing those channels to market, from a content perspective, live in Craig's responsibility," Schouela says.