Amex highlights resilience with Globe series
The content marketing campaign further aligns the brand with small businesses.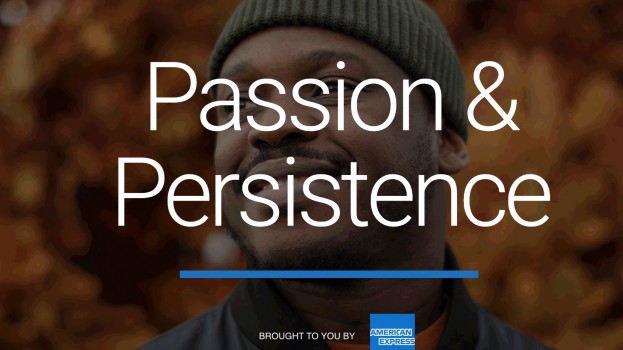 American Express Canada is launching a sponsored content series called "Passion & Persistence: Stories of Business Resilience," created in partnership with The Globe and Mail. It is the next in a series of campaigns to align the financial brand behind small- and medium-sized Canadian businesses.
Three SMEs are featured in documentary-style videos in a dedicated content hub on The Globe and Mail website and articles in the Globe's Nov. 20 to Dec. 4 print issues. Their stories show how they have pivoted their business models to weather the last eight months.
The businesses featured are Farafena, a B.C.-based African-Canadian superfood company, Toronto restaurant Pai Northern Thai Kitchen, and consumer luggage brand Monos that launched a totally new product — the CleanPod UVC Sterilizer, a portable wand that emits high-energy beams of ultraviolet C to kill 99.9% of germs.
The sponsored content launched alongside the American Express Business Resilience Survey, a report that studied the effects the pandemic has had on small business owners. It found that 64% of SMEs are facing cash flow and financing problems as a direct result of the pandemic, yet 74% remain confident in the future of their business for the next one to three years.
American Express Canada has been aligning with independent businesses for some time. In July, it launched its Shop Small marketing campaign. The program supporting Amex's Shop Small Cardmember offer included national advertising, influencer and social media marketing.