ICYMI: Sportsnet bubbling its curling in Calgary
Plus, Global adds four local news streams to its app.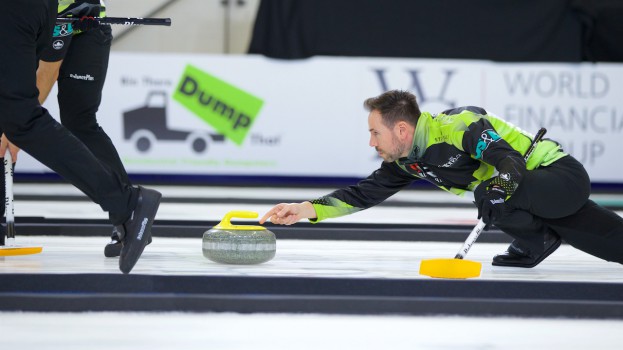 Sportsnet to host Pinty's Grand Slam of Curling events
The Rogers-owned sports media company is looking to host two of the bonspiels in its Pinty's Grand Slam (the mens' Princess Auto Players' Championship and women's Humpty's Champions Cup) in a bubble within a single city — Calgary — to maintain safety protocols during the COVID pandemic. The tourneys are typically run in different cities and at different times in April. Sportsnet has owned the Pinty's Grand Slam circuit since 2012, hosting international teams in a series of six curling events each year.
Rogers has secured provisional approval from Alberta health authorities and says federal approval is pending.
Corus adds four news streams to Global TV App
News from Okanagan, B.C., Lethbridge, Alta., as well as Peterborough and Kingston, Ont. is now more easily available to Global TV App users. News streams from those regions were added to the app's lineup earlier this week, bringing the total number of local news feeds to 12.
The streams offer free access to live local newscasts and breaking news alerts.
NBC Universal becomes Picture Pick's first client
The Toronto-based Picture Pick sweepstakes app has signed NBC Universal as its first brand client. The free-to-download app, which is currently operating as a beta product, runs picture guessing games three time per week, offering cash prizes.
"In this world of new media and social media impact we are always looking for new opportunities," says John Melluso, managing director at Universal Picture Home Entertainment, in Toronto. "Our friend David Higgins brought us this interesting opportunity and thats why we jumped on board on a test basis."