UB Media enters programmatic DOOH market
The Montreal company has been expanding its restobar network throughout 2020.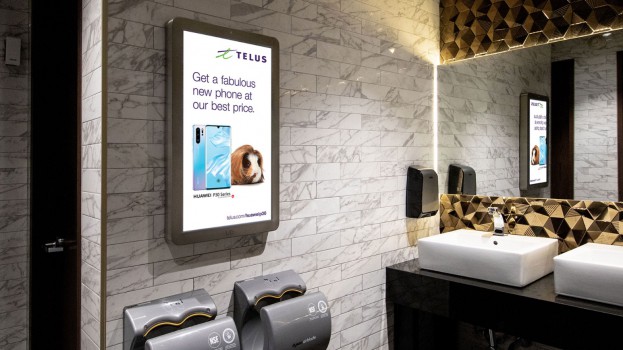 Montreal-based UB Media has added more than 1,000 faces of programmatic inventory to its restobar signage network. The inventory — its first programmatic offering — is now available on the Broadsign, Hivestack and Vistar sell-side platforms.
UB Media owns a network of static and digital OOH facings on campuses, in cinemas and restaurants. It's been focused on expanding the latter portion of that network, signing a deal with SIR Corp earlier this year that gave it real estate in Jack Astor's, Reds, Loose Moose, Canyon Creek and Duke's locations, focusing mainly on the Toronto market. Earlier in 2020, it signed on with the Vancouver-based Blueprint and Toronto's John Doe Group.
The out-of-home market has taken a hit during the COVID-19 pandemic as Canadians have been barred or restricted from eating in restaurants and travelling less. According to Group M's end-of-year forecast, out-of-home spending in Canada will reach only US$368.5 million in 2020, down from US$703.8 million last year.
In August, when the SIR deal was announced, Lino Ricco, VP of business development at UB Media, said that Canadians are "eager to get back to dining in restaurants" once the lockdowns ease. Many of Canada's urban markets have actually returned to strict lockdowns since that time, as new cases have spiked through the fall. However, with delivery of the COVID-19 vaccine now slowly beginning in Canada, the OOH market may now be anticipating an end to the pandemic within months.
The federal government anticipates being able to vaccinate roughly half of the population by the end of Q2 2021, with enough doses on hand to vaccinate nearly the entire country by next September.
The WHO reports Canada saw 5,891 new cases of COVID-19 on Tuesday, a 2% decline from Monday. However, Wednesday's running tally had reached more than 8,000 confirmed cases as of 8 a.m.