From CARD: Media shifts that will stick in 2021
Devon McDonald, Sarah Ivey and Richard Fofana offer their thoughts on the road ahead in the first of a two-part series.
Uncertainty is the mother of chaos. But it doesn't have to be that way. CARD asked five media industry experts and leaders to help make sense of all that happened in 2020 and forecast what's yet to come in 2021, spanning the biggest issues/topics of the year, from D2C to D&I. Here's what each of them had to say.
Meaningful media 
Devon MacDonald, CEO, Mindshare
Working through the challenges the pandemic has taught us all a lot. We thought we were prepared for working remotely. Systems, emails, laptops, phones, everything was ready to go. So everyone was happy, right?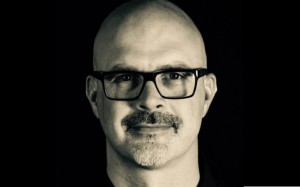 Not so fast.
This year taught us leaders that we need to be even more connected to people when working remotely. It has shown us that we need to build more empathy, consideration and understanding in the asks of our teams, and even ourselves. We also needed to add more transparency and inclusivity to the state of the business and our work with clients.
We learned the same lessons about media.
The way that we were communicating to consumers and how we were doing it needed to include a new layer of empathy, understanding and inclusivity to groups that had been longed overlooked and audiences messaged to incorrectly.
Now we're challenging all of our assumptions, because this year made us see new media habits, including the adoption of ecommerce. Every plan is now looked at with fresh eyes as we consider the situation each consumer is in on the other side of that message and what media means to them today.
At Mindshare we're taking these insights and using them to build new connections in communities across Canada. It means our hiring practices have changed completely to bring in even more talent with diverse thinking and backgrounds.
We also believe in the importance now, more than ever, in a vibrant media ecosystem for our country. This is what is behind our drive to support Local News, BIPOC and LGBTQ+ communities with the creation of specific private marketplaces. It is also what's behind our new Inclusivity and Intentional Planning model that we'll be training our agency on, starting now.
This year accelerated the destination we were headed  and it means we will be ready for whatever will come next.
2021 through the lens of wellness
Sarah Ivey, CEO, founder, Agents of Necessity
Stay safe. Take care of yourself. It's in our consciousness every minute of every day. Wellness in 2021 isn't a trend. It's more like a filter, a lens through which we see the world and everything we do.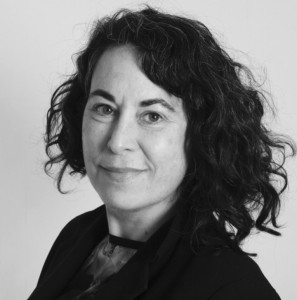 Wellness as a category has never been more robust. Just a few proof points: vitamin and supplement sales are up 51.2% since March, according to Nielsen data. The relaxation app Calm stands at 60 million downloads since inception and in October 2020, the company doubled its valuation.
It would be easy, hearing stats like these, to breeze past the fundamental point that wellness is very much an emotional double-edged sword. For every positive, there's a very real and powerful negative. How this will continue to affect media planning and buying in 2021 is very simple: you have to manage context extremely carefully in order to get the delivery of your ad just right.
Wellness content will perform and remain attractive – and it's an excellent microcosm for the power of context. It's critical to understand if the audience is seeking advice, or a lift in mood, or a moment of self-care – because that understanding of mindset will ensure your brand is additive to the experience.
Wellness is a perpetual filter through which your audience will approach all media consumption. As we go in and out of lockdowns, come out of workday Zoom fatigue, try to calibrate to a new normal, our feelings of wellness colour whether it's time for nostalgia, celebration, escapism or self care. The ability to read the mood and adjust your plans is the very essence of media craft – and a critical skill for 2021.
Human needs + digital tech
Richard Fofana, VP strategy, UM
Against the backdrop of the pandemic, there are two foundational forces that will collide and collude to shape what's coming in 2021.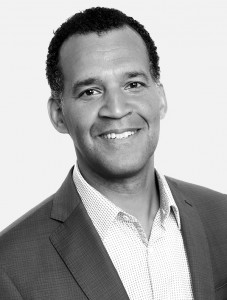 First, the acceleration of digital innovation and technology. Second, our deep-rooted human need for connection, security, self-expression and – dare I say it – fun.
They are powerful drivers that have remained largely unchanged over time. However, the ways that brands will meet these needs through media and tech are quickly evolving:
My voice, my platform. Self-expression will generate bold new ways to occupy, entertain and inspire us. We will see new voices expressing themselves in fresh ways, especially in podcast and audio. Look for purpose-led brands and media owners to increase investments to make room and create platforms to support and amplify diverse voices and communities, including BIPOC, LGBTQ and persons with disabilities. We'll also see a rise of new content pioneers: a fresh crop of "mediapreneurs" like fashion designer Sandy Liang and her virtual pop-up store in Animal Crossing; performer Travis Scott on Fortnite; or singer/songwriter Lil Naz X on Roblox.
Need. It. Right. Now. We crave immediacy, more than ever. Consumption of on-demand media has gone through the roof, with broadcast and subscription VOD, podcasting audio and gaming all trending up. On-demand's younger, scrappier sibling – live-demand – has now taken root and will flourish in 2021 with more live branded experiences such as: streaming (LiveNation's Live From Home), online concerts (Budweiser Stage At Home), sports events (Raptor's virtual fan stadium). "Live" will explode into other areas as well, including cooking (Chipits' home baking classes, anyone?), fitness, education and even travel – opening the door to unique brand opportunities.
Entertain me. The rise of virtual events has normalized the shift of offline entertainment to the online world. 2021 will see the development of more sophisticated, persistent virtual spaces where people can explore, socialize, create and interact within their respective environments, which IPG MediaLab calls the "Metaverse of Entertainment." Think Fortnite on steroids. This will raise the bar across branded content, storytelling and immersive experiences, while ushering in exciting brand opportunities for customer engagement and acquisition.
The second part of this series appears tomorrow in Media In Canada.
Featured image courtesy of Moritz Knöringer on Unsplash