Toronto Star to launch new Sunday section
'Together' will focus on the best of the city in response to readers and advertisers' appetite for more positive news.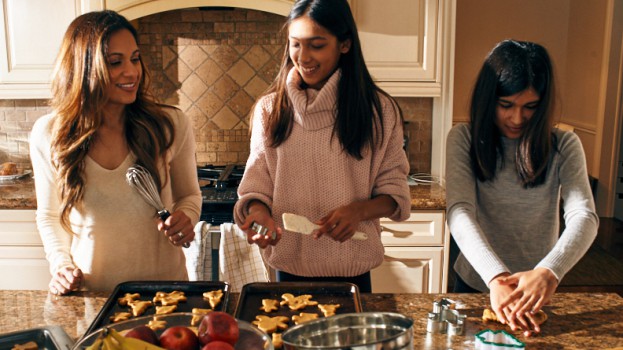 The Toronto Star is launching a new weekly section this Sunday focusing on innovators and change makers who have made Toronto a better place.
Together will run in every print edition of the Sunday Star on premium print stock and on TheStar.com. It will include profiles of newsmakers, highlight things to do in the Greater Toronto Area, offer quizzes, photo essays and interesting tips and recommendations from Toronto residents.
For its debut, the section's first-page feature will look at Canadian television host Sangita Patel's holiday in her new house (pictured).
According to the Star's new publisher Jordan Bitove, the primary target is readers who "welcome a positive outlook" on celebrations, relationships and are "interested in and inspired by the best the city and the area offers."
Bitove says the first batch of advertisers for Together's inaugural edition are "big name brands across many categories," though he didn't specify.
According to the paper's most recent media kit, the Sunday Star has a print circulation of more than 185,000 and readership of 1.23 million. TheStar.com garners 5.79 million monthly uniques.
Together began because "we had heard from both readers and advertisers for quite some time that they wanted to see more positive, upbeat articles about the city and the GTA," Bitove tells MiC. "So we put together a multi-department team that worked with amazing speed, creativity and focus to develop Together [it] a single product that we are proud of and that we believe will appeal to both readers and clients."
Bitove – former partner at private equity firm Spectrum Capital Partners – and Paul Rivett, former president of Fairfax Financial, officially acquired the paper's parent company, Torstar, in August. Bitove has told the Star how he and Rivett will be investing in, among other things, the paper's newsroom. They have brought back its internship program and say they will be putting more resources into the publication's investigative team. Bitove has also told the paper that, through his marketing connections, he can bring advertisers back to the publication.
"The launch is important because it is the first new full regular section in the Star in a long time, and it offer the Star tremendous opportunities for us in setting a course for the future."