Cineplex Media streamlines digital OOH inventory
The media company has made its screens in 65 shopping destinations available on all major programmatic supply-side platforms.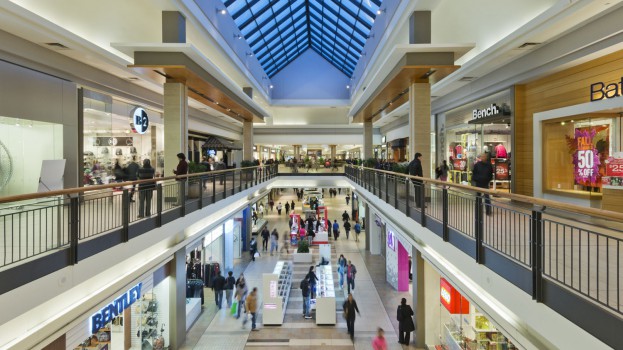 By Greg Hudson
Cineplex Media has now made its inventory of digital OOH advertising screens available on all major programmatic supply-side platforms. The change gives media buyers and brands access to over 65 shopping destinations across the country, without having to switch platforms, or interrupt workflows and campaigns.
By broadening the availability of its shopping network — which reaches nearly 30% of Canadians through digital poster screens, large format hero walls, and food court digital displays in shopping malls, restaurants and outdoor spaces — Cineplex Media says it is able to offer greater contextual targeting, frictionless trading, and increased speed-to-market.
"By working with all three major supply-side platforms, brands and retailers now have visibility and reach into Cineplex's premium shopping mall inventory," explains Vanessa Benfield, SVP sales and business development, Cineplex Media.
The media company was already offering programmatic displays to buyers — the difference now is that, instead of offering its inventory piecemeal, where it makes individual deals with the three main supply side platforms, the company has now streamlined it. "We needed to work with all of them to make our inventory universal. Flexibility to access no matter what," Benfield says.
Cineplex Media now offers buyers a kind of DOOH one-stop shop that's powered by its Smart Engine Tool solution, which incorporates data points to optimize what customers see, depending on factors as specific as the weather.
"There is a group of clients that need the dynamic ability that comes from programmatic digital. They need to be nimble," says Benfield. She points to clients like the Canadian Government, who, during the pandemic, have had to constantly update the messaging on its digital signage.
Lockdowns continue to roll out in response to surging cases across the country, shutting down malls, theatres, and non-essential shopping, however Cineplex Media is prepping for a return to normalcy by investing in its place-based screens. "We're really focused on the places and businesses that are cultural gathering places [like these shopping destinations]," says Benfield, adding that, as the COVID-19 vaccine rolls out, the company is optimistic that foot traffic will pick up again.