Verdict: How 'advanced TV' helped drive non-profit awareness
MiQ retargeted people who saw Canadian Cancer Society ads to connect them directly with support services.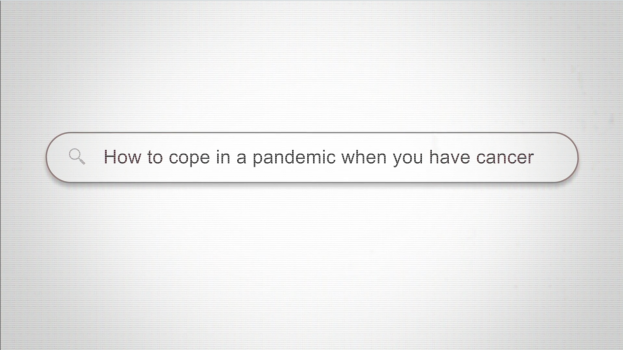 To drive awareness for its cancer support services – during a time where Canadians with the disease are being extra cautious, keeping their distance and isolating due to their heightened risk of more serious outcomes if infected with COVID-19 – the Canadian Cancer Society partnered with programmatic company MiQ last summer to beta test its advanced TV solution.
MiQ's advanced TV solution links linear and connected TV ads to digital conversions by activating TV-to-digital campaigns for brands. The solution enables brands to re-target ads to consumers' laptops and cell phones – both to consumers who have and haven't seen one of their TV ads.
For the Canadian Cancer Society campaign, MiQ reformatted digital video assets for connected TV, prompting Canadians dealing with cancer and looking for support to call the organization's cancer information helpline. A mobile display retargeting ad unit and a click-to-call feature – when an individual hit that button, it automatically dialled the helpline – a toll-free helpline in which the Canadian Cancer Society answers questions about cancer treatments and side effects, coping with cancer, emotional support services, among other things.
"By reaching audiences who saw the Canadian Cancer Society's message, through their connected TV and a mobile ad, we were able to effectively re-engage with the target audience and drive them to take action," says Jason Furlano, SVP of commercial at MiQ.
Furlano notes that roughly 19% of Canadians subscribe to at least three or more OTT services, a percentage that has grown by 58% during the pandemic due to more people using streaming services. He says, as interest in OTT increases, so does the amount of digital opportunities to reach consumers in those environments. This was part of the reason why the Canadian Cancer Society partnered with MiQ for its advanced TV solution.
"The results of this campaign were powered by our ability to take a traditional awareness channel like TV and connect it with digital-driven metrics and outcomes," he says.
Due to its advanced TV approach, 8% of users that were driven to the Canadian Cancer Society's website also made a donation, driving an average of $316 in daily donations during the campaign period last summer. A total of 124,330 households were exposed to the connected TV ads, and the Canadian Cancer Society saw a 36% positive correlation between volume of calls and ads delivered. The ads also had a 96% completion rate.
Furlano says advanced TV is "a powerful solution" for marketers looking to execute an omnichannel strategy, as studies show that 88% of people watch TV with a secondary screen, opening up a new opportunity to re-engage audiences on their mobile devices.
Aside from being able to re-target audiences who have seen linear or connected TV ads – across multiple devices within seconds of these TV ads airing – brands can also measure the impact of connected TV media and other digital devices within the same household.
"This allows richer insights [into] consumers' behaviours online by measuring outcomes such as website visits patterns, or in this case, donations made on the Canadian Cancer Society page," Furlano says.
For example, through the campaign, the Canadian Cancer Society learned that users engaged with the click-to-call ad the most on Fridays, that Montreal was the city with the most engagement, and that male viewers engaged more with the ad. Women aged 20-29 and over 65 were more likely than men to engage with the mobile retargeting ads.
"These learnings can be applied to future targeting tactics and should be considered when developing tailored creative messaging for the different demographic audiences," Furlano says. "In the future, we anticipate that these learnings will help inform custom strategies that focus more specifically on the different outcomes we would like to measure, for example, the donation value trends per day."