TikTok makes strides in safety and responsibility: report
IPG's latest Media Responsibility Index shows pressure on principles like hate speech and misinformation drove change across platforms.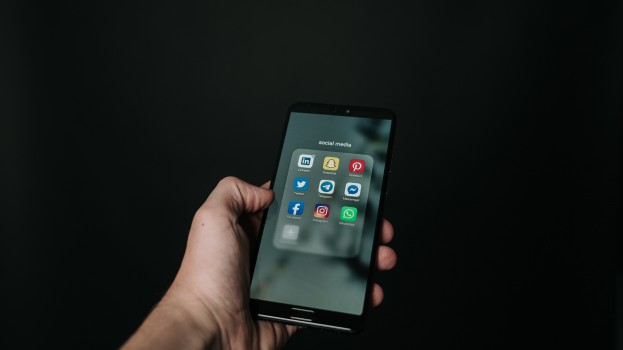 IPG Mediabrands has released its latest Media Responsibility Index, showing pressure put on social media companies to improve responsibility resulted in a marked improvement across social platforms.
The Index, a quantitative report that strives to raise industry standards around brand safety and media responsibility in advertising, found that top social platforms' adherence to media responsibility has improved significantly across nearly all 10 of its "Media Responsibility Principles" (MRPs), with platforms delivering an average lift of 11 percentage points across the assessment.
This latest Index, led by Mediabrands agency Reprise and based on an assessment of the market in the second half of 2020, was compared to results from the first half of the year, released in August, to track how platforms were acting on the principles. The principles cover a wide swath of responsibility and brand safety considerations, but can be grouped into five key dimensions: policy, enforcement, advertising controls, user controls and reporting.
The platforms invited to participate in the self-assessment – Facebook, Instagram, Pinterest, Reddit, Snapchat, TikTok, Twitch, Twitter and YouTube – encompass the majority of users globally who are active in a social media community.
The largest increases were seen in the "Promote Respect" and "Accountability" principles, as well as many platforms improving their efforts to reduce hate speech, misinformation and disinformation.
TikTok was the most improved platform since the previous Index, pointing out that it grew its audience with responsibility in mind. The second-half assessment results reflect a marked pivot toward enhanced third-party brand safety partnerships and policy enforcement in particular – among users, the platform is known for strict content policies on things ranging from hate speech to cursing to intentions of self-harm, as well as warnings for content that shows potentially dangerous stunts or misinformation. The latest Index results also show TikTok has a big focus on the third principle – diversity and representation – after not being able to provide substantial public data for in the first half of last year
Across the board, policy factors like misinformation, election integrity and health were areas all platforms strived to perform well on, with all of them doing advance work to ensure policies were transparent and enforceable in a way "that felt native" to each one's user experience.
Going forward, all platforms said they tool to offer more control over user-generated content were in development, with Snap and YouTube saying they expect to release improvements over their controls early this year.
Reprise says the latest results indicate that while platform improvements and enhancements have been made, many stakeholders are still seeking additional leverage and transparency to align marketing efforts with media principles. The events of the last year, the agency says, have shown that consumers, advertisers and regulators alike have an ability to hold platform partners accountable to drive positive change.
As further confirmation of the need for a common set of standards, the Mediabrands MRPs have officially been adopted by the 4As and the Index has been endorsed by the Global Alliance for Responsible Media (GARM), the leading global industry body on media responsibility governance.