What Magnite's moves mean for the CTV landscape
Increasing its scale via SpotX deal will make it the largest independent CTV and video ad platform, and one of the few big global players with a Canadian presence.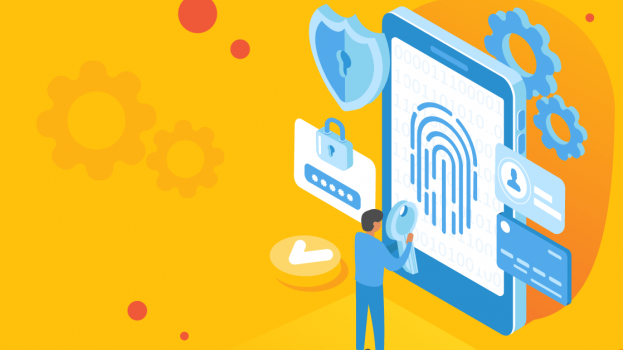 So far in 2021, sell-side advertising platform Magnite has been active in staking its claim to be a major player in connected TV.
And its efforts to get global-level scale are likely to have an upside for buyers in Canada.
The U.S.-based company announced on Friday that it is acquiring video ad serving platform SpotX from RTL Group, reportedly creating the largest independent connected TV and video advertising platform in the programmatic marketplace.
Ultimately, Magnite's sales presence in Canada makes it the only independent player in the programmatic CTV space with feet on the ground here. If agencies aren't buying directly from the broadcasters themselves, it will be through the likes of Amazon, Apple, Google or U.S.-based programmatic CTV providers.
Mike DeOliveira, the new head of digital platforms and data for Epitaph Group in Toronto, says for buyers in Canada, the deal cuts out inefficiencies in the supply path and provides continued optimization.
"Buyers and agencies are always looking to work with fewer supply partners," DeOliveria tells MiC. A single source provides efficiencies across the board, including having one source for your CTV inventory, but it also "increases your ability to understand the audiences you're targeting," he says, noting that one source and supplier also help mitigate fraud.
Toronto-based programmatic platform StackAdapt launched CTV and OTT advertising in 2019 and subsequently saw the channel grow by 700% in 2020, making it the fastest-growing channel on the platform, Vitaly Pecherskiy, StackAdapt co-founder and COO, tells MiC. He adds that deals like the Magnite and SpotX merger on the supply side provides access to many people on many online properties that make real-time bidding and ad placement decisions more informed, which has clear benefits to StackAdapt's work on the demand side.
"It means that the video advertising industry continues to gain momentum and there will be a lot more great CTV and OTT supply for advertisers to scale their programmatic efforts on," he says.
But scale on the supply side isn't the only thing Magnite has been adding. On Feb. 2, Magnite also announced the open beta launch of Unified Decisioning, a demand-side platform for CTV and OTT publishers.
"As the adtech industry continues to invest more time and spend into the development of OTT and connected TV, we look forward to seeing how Unified Decisioning will help drive more access to premium video inventory," Jason Furlano, SVP of commercial, MiQ, tells MiC. "Bridging the gap between programmatic and direct sold channels will enable us to be more strategic with our buys."
The transaction with SpotX is expected to close in the second quarter of 2021 and marks another significant CTV move by the organization in the past year, following the merger between Rubicon Project and Telaria to create Magnite itself, announced in June 2020.
"By combining SpotX into Magnite, we will be better positioned to serve all of our clients," which include Canadian publishers Bell, Corus, La Presse, PostMedia and Rogers, Magnite's head of Canada, Damien Véran, reports to MiC. "This will also make it easier for brands and agencies to buy premium CTV inventory at scale with standard features and a single, addressable pool of audiences."
Where Magnite, through Telaria, already had access to CTV inventory through partnerships with broadcasters, SpotX provides additional opportunity and access through its partnerships with the connected device manufacturers, like Samsung and Roku.
Magnite and SpotX will remain separate and operate independently until the deal closes.
"Sellers have been looking for a scaled independent alternative to the giant companies who dominate the CTV marketplace," said Michael Barrett, president and CEO of Magnite in last week's release announcing the deal. "The combination of Magnite and SpotX will make this a reality by bringing together the best CTV technologies and teams at a critical time. Ad-supported CTV is just beginning to draw budgets from linear TV and we will be well-positioned to participate in the strongest segment of industry growth for the foreseeable future."
This year's edition of Dentsu's global ad spend forecast predicted that connected TV "will reach a tipping point" of scale and reach in 2021. Programmatic CTV and OTT ad spend rose by 70% across North America by the end of Q3 2020, up by roughly 120% year-over-year, according to data from marketing compliance platform from Pixalate.