ICYMI: MDC names a chief media officer
Plus, Facebook follows through with threats in Australia and and Quebecor gets rights to adapt The Masked Singer.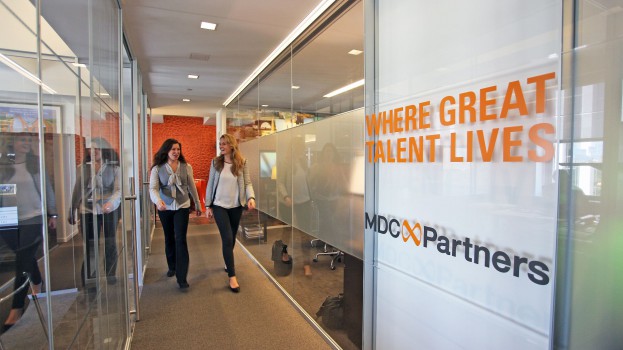 MDC adds global media leadership to its c-suite
Deirdre McGlashan has been hired by MDC Partners as chief media officer, a new role at the holding company.
Based in New York and reporting to CEO Mark Penn, McGlashan will work with the leadership of its agencies to evolve its capabilities in media, data and technology, as well as lead global pitches happening at the network level. McGlashan was previously global chief digital officer at Mediacom and starts her new role in April.
The hiring also comes as MDC works to finalize its merger with Penn's other company, private equity firm Stagwell.
Facebook exits news while Google enters agreement in Australia
Facebook followed through on promises to remove news content from its platform in Australia if the country followed through with regulations forcing it to bargain with news publishers.
The News Media Bargaining Code would force big tech companies like Facebook and Google to negotiate with news media companies to share more revenues generated by ads they place on publishers' content. The "Australia model" is now being seen by elected officials publishers in several countries, including Canada, as a way for news sites to re-capture digital revenues.
This week, Facebook removed the ability to share links to news from its platform, though the policy initially had some unintended consequences: when it was first implemented, it also struck pages sharing public health info related to the pandemic, weather reports and even Facebook's own official page.
Google, meanwhile, stayed at the bargaining table this week, having struck deals with some of the country's biggest publishers, including Seven West Media, Nine Entertainment and the massive News Corp. It was not disclosed how much revenue publishers would receive from Google in the deals, but did include them signing onto Showcase, a platform that allows users to access otherwise paywalled content for free.
Quebecor to bring The Masked Singer to French audiences
The content division of Quebecor has acquired the adaptation rights to South Korean TV format The King of Masked Singer from Munhwa Broadcasting Corporation. The format – which has been adapted in the U.S. as the highly rated The Masked Singer – will be adapted to the Quebec market in French, with plans for a fall premiere.
The U.S. version of The Masked Singer, broadcast in Canada by CTV, is consistently a top-five program in the ratings, regularly ranking as the most-watched program nationally among Anglophone audience.