Bell's French-language platform Noovo goes live
The new digital hub for French-language content is at the heart of the company's expansion strategy.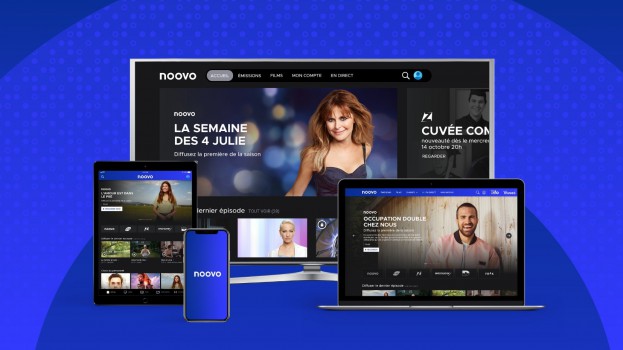 Bell Media has launched Noovo, its comprehensive digital destination for accessing French-language news and entertainment.
Bell's extensive catalogue of French-language programming is now available on Noovo.ca and the brand-new Noovo app, which is available via the app on iOS and Android mobile devices and smart or connected TVs.
Suzane Landry, VP content development, programming and news, tells MiC that "the development of a digital platform is at the heart of our strategy to expand our audience. We want to reach as many people as possible with our content and to do so, it is important to develop a quality digital offering."
Over 5,000 hours of content are now available from the conventional channel Noovo as well as Canal D, Canal Vie, Investigation, VRAK, and Z. The programming includes the majority of daily programming broadcast live on the Noovo channel, including all episodes of new program Noovo Le Fil – national and local editions launched Mar. 29 – which are available in the Noovo Info section, dedicated to content from its news division.
A website dedicated to Noovo Info will be launched this fall.
In a field where competition is international and there is more and more content available, Landry says her goal is to create diverse content that stands out, and then make it easily accessible to the public. "By making our content accessible through a single destination rich in entertainment and information, we offer our viewers the possibility of discovering other products that might be of interest to them. The platform makes it easy to search for complementary programs and collections from other channels based on viewing history."
Subscribers to Bell Media specialty channels – Canal D, Canal Vie, Investigation, VRAK and Z – can view Noovo content at no extra cost with proof of a subscription, regardless of their TV provider. This option is also available via the Noovo app, which is fully integrated with Google TV, Apple devices, Android, and soon on Apple.