Grey's Anatomy regains its top TV spot: Numeris
Medical dramas maintain healthy viewership, and NHL hockey's popularity persists.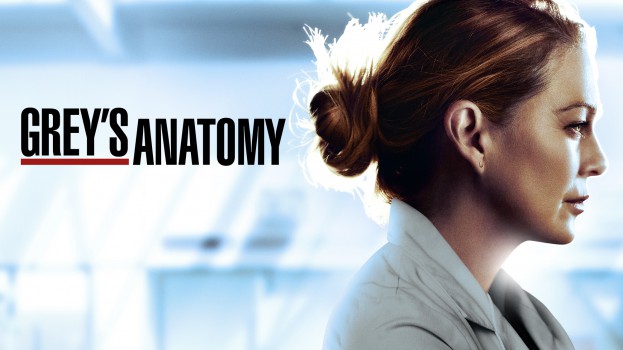 Grey's Anatomy made a strong return to the top of national English-language TV rankings for the week of Mar. 15 to Mar. 21, while NHL hockey continued to be a popular draw in most markets.
After a three-month hiatus, CTV's long-running medical drama (now in season 17) returned with lacklustre support on Mar. 11, but viewers came back to Grey's Anatomy en masse for the second episode, drawing in 1.99 million viewers across the country, and making the top five in almost every English-language market, except Vancouver/Victoria.
Hockey Night in Canada's coverage of the Leafs and Flames tilt was popular in the Toronto/Hamilton (452,000 viewers), Calgary (101,000) and Edmonton (131,000) markets. Thursday's Oilers vs. Jets game topped the latter's rankings in Edmonton, however, with 184,000 viewers.
Quebec's Francophone TV rankings have stayed consistent with previous weeks, with the last episode of CBC drama 5e rang nudging out Alertes for a spot in the top five with 1.20 million viewers.
New Amsterdam has also been growing in popularity across most markets, pulling in 1.83 million viewers nationally behind Global's NCIS (1.88 million).
National
Grey's Anatomy on CTV Thursday at 9 p.m.: 1.99 million viewers
NCIS on Global Tuesday at 8 p.m.: 1.88 million viewers
New Amsterdam on Global Tuesday at 10 p.m.: 1.83 million viewers
FBI on Global Tuesday at 9 p.m.: 1.76 million viewers
The Masked Singer on CTV Wednesday at 8 p.m.: 1.62 million viewers
Quebec (Francophone)
Les beaux malaises 2.0 on TVA Wednesday at 9 p.m.: 1.61 million viewers
Star académie 2021 – Le variété on TVA Sunday at 7 p.m.: 1.40 million viewers
Toute la view on SRC Tuesday at 7 p.m.: 1.29 million viewers
En direct de l'univers on SRC Saturday at 7 p.m.: 1.22 million viewers
5e rang on SRC Tuesday at 9 p.m.: 1.20 million viewers
Toronto/Hamilton
Hockey Night in Canada – Leafs at Flames on Sportsnet Saturday at 7 p.m.: 452,000 viewers
NHL Hockey – Leafs at Flames on Sportsnet Friday at 7 p.m.: 431,000 viewers
Grey's Anatomy on CTV Thursday at 9 p.m.: 417,000 viewers
FBI on Global Tuesday at 9 p.m.: 382,000 viewers
Chicago Fire on CityTV Wednesday at 9 p.m.: 354,000 viewers
Montreal
Grey's Anatomy on CTV Thursday at 9 p.m.: 72,000 viewers
This is us on CTV Tuesday at 9 p.m.: 63,000 viewers
Station 19 on CTV Thursday at 7 p.m.: 59,000 viewers
The Masked Singer on CTV Wednesday at 8 p.m.: 55,000 viewers
FBI on Global Tuesday at 9 p.m.: 53,000 viewers
Edmonton
NHL Hockey – Oilers at Jets on Sportsnet Thursday at 7 p.m.: 184,000 viewers
Hockey Night in Canada – Leafs at Flames on Sportsnet Saturday at 8 p.m.: 131,000 viewers
New Amsterdam on Global Tuesday at 8 p.m.: 103,000 viewers
NCIS on Global Tuesday at 9 p.m.: 79,000 viewers
Grey's Anatomy on CTV Thursday at 10 p.m.: 70,000 viewers
Calgary
NCIS on Global Tuesday at 9 p.m.: 104,000 viewers
Hockey Night in Canada – Flames vs. Leafs on Sportsnet Saturday at 5 p.m.: 101,000 viewers
New Amsterdam on Global Tuesday at 8 p.m.: 91,000 viewers
FBI: Most Wanted on Global Tuesday at 7 p.m.: 89,000 viewers
Grey's Anatomy on CTV Thursday at 10 p.m.: 87,000 viewers
Vancouver/Victoria
The Masked Singer on CTV Wednesday at 8 p.m.: 176,000 viewers
NCIS on Global Tuesday at 8 p.m.: 170,000 viewers
New Amsterdam on Global Tuesday at 10 p.m.: 168,000 viewers
NHL Hockey – Canucks vs. Senators on Sportsnet Wednesday at 4 p.m.: 165,000 viewers
60 Minutes on Global Sunday at 7 p.m.: 158,000 viewers