Bell Media consolidates French lifestyle content online
Nouvo Moi is positioned to be a daily one-stop French-language online lifestyle destination.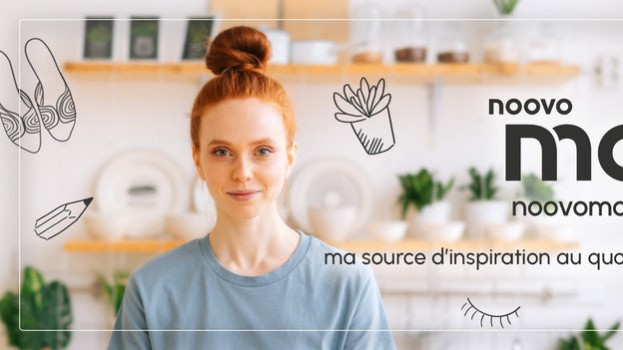 Bell Media has launched Noovo Moi, a new, one-stop French-language online destination combining lifestyle content previously split between half a dozen websites.
In addition to hosting written content and video series from Canal Vie, Fraîchement pressé, Sympatico, Look du jour, Muramur and VoyageVoyage all in one place, the entertainment portal will also include exclusive new content with popular artistic correspondents, including Mathieu Dufour, Catherine Peach, Livia Martin, Ève Côté, Jonathan Roberge and Valérie Roberts.
The site will feature articles on a broad range of subjects, including cooking, decorating, travel, pop culture and celebrities, beauty and fashion, relationships, health, family, gardening and sports.
"We decided to bring all our lifestyle content together in a single location to simplify access and help users make new discoveries. With an impressive roster of correspondents, Noovo Moi will become the resource of choice for staying up to date with the latest trends in all areas of life," Suzane Landry, Bell Media's VP, content development, programming and news said in a release.
Series launches on the platform include new fashion-focused Kekou la mode with Mathieu Dufour (starts Apr. 21); season two of traveling series Sur la route with Cath Peach (May 4); the debut of Combien ça coute, finance discussions with Ève Côté (May 10); interior design series Toc Toc Chez… with Livia Martin (mid May); lifestyle-humour segment Lunettes Roses with Jonathan Roberg (May 17); Grillz, a cooking show with Rosalie Lessard (May 20); and Derriere la photo Instagram, a docu-series with Valérie Roberts (June 1),
The Noovo Moi site is the latest addition to the brand's ecosystem that includes the Noovo channel, the Noovo.ca website, the Noovo app and, starting in the fall of 2021, an entire website dedicated to Noovo Info.