So.da harnesses trending data for new digital-first series
The five new in-house produced shows are creator-focused and will live across so.da's social and digital platforms.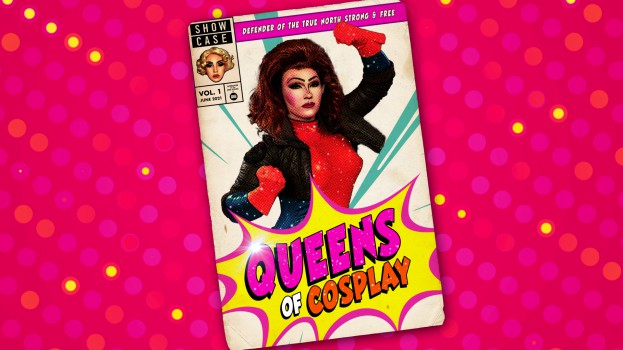 So.da, Corus Entertainment's social and digital agency, is launching five new series this this month born out of research and insights across Corus' portfolio of social brands. The new digital-first projects are positioned to provide branded content opportunity for advertisers to connect with engaged audiences around trending passion points.
Developed for @FoodNetworkCa, @HGTVCanada, @HistoryCa, @Showcasetv and @Slicedotca, the new in-house produced series will live across each brands' social and digital platforms, with extended content and resources to support themes presented in each episode.
When choosing the topics to develop – from baking, to cosplay, to sex education – Dervla Kelly, Corus' SVP marketing and so.da, says, "While we are experts at creative and storytelling, data is deeply woven into all of our decisions at so.da, including content development and creative. Our Data and Strategy teams pull on a number of sources to inform this work, starting with leveraging data from our own brands to see what is performing as we are posting 1,500 pieces of content a week just on our channels and are testing and learning daily, which gives us really rich insights into what works by platform."
Sometimes, she says the series are developed based not only on what topics are trending, but also on how audiences respond to the creators. Kelly calls out Samantha Bitty who is a sexual health and consent educator featured on Slice for the past year. Throughout the pandemic, sexual wellness has been a hot topic and Kelly says the audience loves the open, honest and humorous way Bitty shares her knowledge.
She says audiences vary by series and brand, but a general demographic note would be that social audiences skew younger, with more than half under the age of 35.
The new shows include Baking Therapy, a weekly how-to series of eight, five-to-10-minute episodes. It goes into production in August, launching in the fall across Facebook, IGTV, FNC.ca, Twitter, TikTok, YouTube, Pinterest and the Global TV App.
Plant Mama is a six-episode series for @HGTVCanada prompted by 2020s gardening content trends. It launched May 27 with new episodes weekly on HGTV platforms including the Global TV App. The series is extended online with digital editorial providing accompanying articles for each episode.
Canada Uncovered is a four-part docuseries investigating Canadian histories often left out textbooks. Currently in production, the series will debut in June across Facebook, Twitter, Instagram, YouTube and the Global TV App.
Queens of Cosplay for Showcase (pictured) is the first so.da original created around the ongoing interest in cosplay and drag queen content. The series of four, four-to-six-minute episodes, will premiere on Facebook, Twitter, Instagram, YouTube, and the Global TV App in June to coincide with Pride month.
Sex Sessions, a 10-part series of three-to-five-minute episodes, debuted May 10, and spans across Slice social platforms and Slice.ca. Developed from insights around decreasing stigma around sex and relationship content, audiences can also log on to Slice.ca to find in depth curriculum on the subjects discussed through the series including resources and glossaries.
Brand integration is a focus for each series, such as custom companion content or product integration within the editorial features. Many are also packaged for the Global TV App and will also have companion content air on linear. So.da shares its trend research and content performance data with advertisers and publishes custom brand performance studies.