Upfronts 2021: NBC and Fox talk programming and ad formats
PHD Media's Jeremy Johnston highlights NBC's programming slate and Fox's focus on innovative ad formats.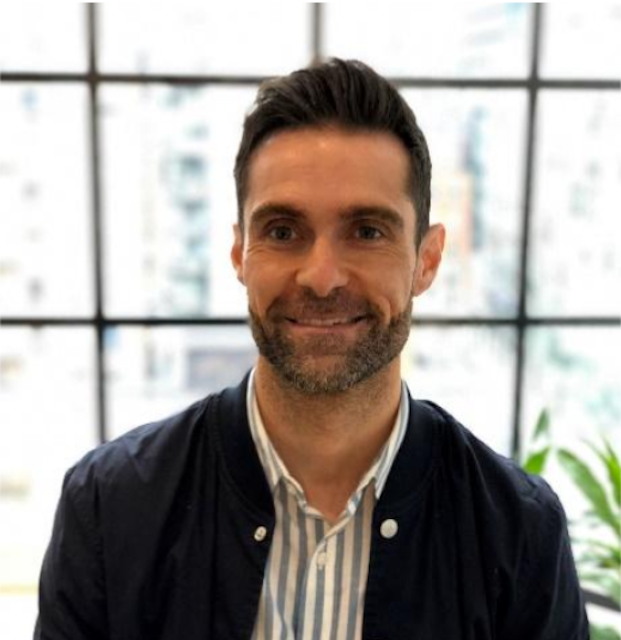 Jeremy Johnston is the director of trading and analytics at PHD Media Canada, an Omnicom Media Group company. Johnston and his colleague, Julie Adcock, account director, PHD, will be sharing their perspectives on the U.S. Upfronts with Media in Canada throughout the week. Johnston drew day one of the U.S. broadcaster presentations, covering NBCUniversal and Fox's upcoming slates.
Fox
Fox shot out of the gate during Monday's Upfronts by reinforcing its commitment to clients and brands, declaring all its content is ad supported and available to all – even in a future where streaming dominates. The devotion to advertisers – and a funny way to introduce its purchase of ad-supported streaming service Tubi, which will allow access to Fox original programming this fall – was supported by a cut to a mock ad break, taking shots at the streaming service landscape with a fake pharma ad featuring a spoof drug to help ad buyers with "Max+ syndromes." The only remedy? Fox Pharmaceuticals' "Adbyva (Paywallobstructia Foxclientium)," which eases anxieties about campaigns landing and letting ad buyers forget about paywalls.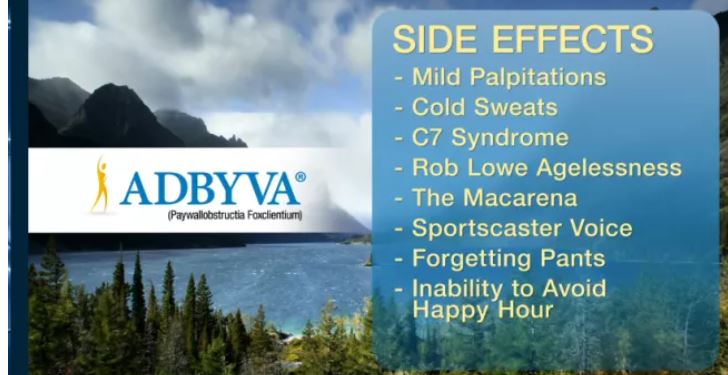 Fox also reported that its viewing time in the first quarter shot up 54%. The month of March saw a record 276 million streaming hours, noting that the median age of its viewers (37), is 20 years younger than that of linear TV, and 39% of the audience identifies as multicultural.
The goal? Make things "simple" for advertisers, safe in the knowledge that that viewers enjoy Fox content, they just access it in various ways these days, and Fox is confident they can help advertisers get in front of their desired audiences no matter how they watch.
Access to data analysis will be a cornerstone of Fox's offering for advertisers as their seasonal and tentpole programming will allow for digital ad insertion and improved campaign metrics on the Tubi platform.
Fox also pushed live sports and other live content and their ability to attract large, broad audience types coveted by advertisers, boasting 50% more live content than its competition.
Fox also used its presentation to focus on diversity and equality across its slate of programming, highlighting how the network is devoted to content that speaks and represents all audiences, a theme emerging through the first of this year's Upfront presentations.
NBCUniversal
NBCUniversal kicked off  the 2021 upfront week looking to capitalize on a year with huge audience drivers, including two Olympics and the Super Bowl. NBC heads into the 2021-22 season with what it hopes to be a winning year-round programming strategy highlighting dominant dramas in the fall, doubles down on comedies in midseason and pairs powerhouse unscripted shows with big tentpole event programming.
It looks to accomplish this through audience favourites like Law & Order and America's Got Talent, as well as big send-offs for award-winning shows This is Us and Brooklyn Nine-Nine.
The lineup includes strong dramas like La Brea, Ordinary Joe, and The Thing About Pam, balanced by lighthearted comedies including American Auto and Grand Crew, and big new unscripted shows such as American Song Contest.
NBC made sure to call out how it is working to help transform TV by addressing diversity and equality in the broadcast environment. These efforts are taking affect in front and behind the camera. Examples include introducing Laverne Cox (of Orange is the New Black fame) as new host of E! red carpet coverage, replacing Ryan Seacrest, who departed this year.
NBCU made news prior to its Upfront presentation with the announcement of new augmented-reality advertising innovations. The offerings focus on interactivity, and include ecommerce initiative @homeShopping, which allows viewers to scan an on-screen code with their phone in order to enter a shopping experience, and "Choose Your Destiny," a personalization tool that lets viewers determine their advertising experience through features like social voting. They can pick the instalment of the creative campaign for an upcoming linear pod, or branded content experiences that let consumers choose the narrative.
New production setup tool "Look Live" enables advertisers to go from shooting a spot to having it air in fewer than 36 hours, and "Stay in Show" offers geo-targeting capability, which allows passive placements to be layered into what appears on screen. NBCUniversal CMO, Josh Feldman, explained that this was an approach to "help completely reimagine the viewer experience, while creating new ways for our marketing partners to propel their business forward."