How Twitter Canada is preparing for Tokyo
Leading up to the Summer Olympics, the social platform provides brand guidance around activation during the 16-day event.
With the start of the Tokyo Olympics at the end of July inching closer, Twitter Canada launched a custom Team Canada Twitter emoji (the Team Canada emblem in Japan's rising red sun), along with some insights and guidance around how brands can connect with audiences up to, and during, the Summer Olympics.

Getting in early was important for some brands, says Conor Clarance, head of sports at Twitter Canada, pointing to the likes of Sobeys, whose #feedthedream campaign – which launched in early May – engages Canadian audiences, asking them to share their messages of support for Canadian Olympic athletes, which will be stitched together to create Team Canada's tablecloth at the Summer Olympics. Canadian Olympic athletes, like gymnast Ellie Black (pictured below) have been promoting the campaign through their Twitter handles, showing who has supported the effort.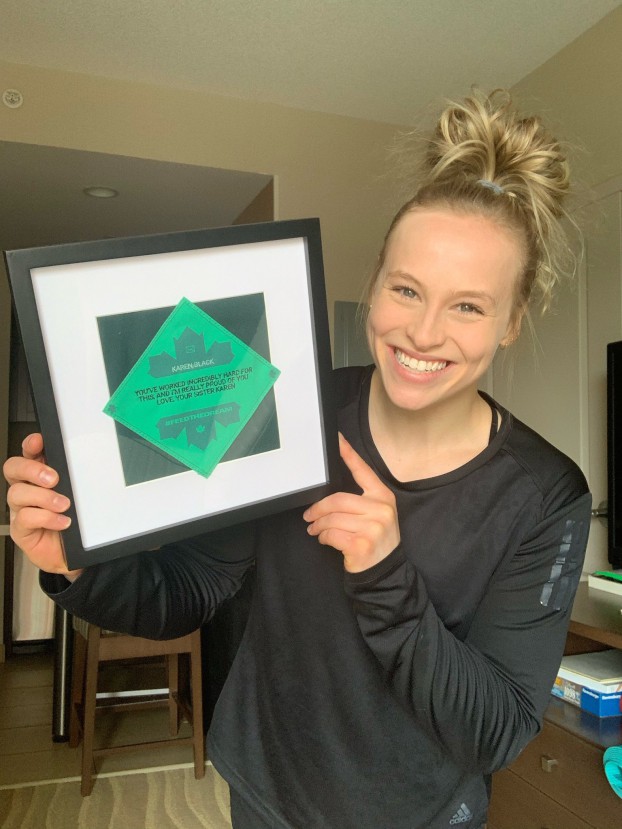 The timing is also great for many brands that leverage sport for their messaging, Clarance adds. With the Stanley Cup playoffs, the NBA Finals and the UEFA Euro cup all finishing by the end of July, 16 days of Olympic events fills the sports gap that will follow.
Four new sports being added to the list of competing events also provides a lot of opportunity, he says, for brands that may want to lean into new sports like skateboarding and surfing.
For further Olympic context, back in August 2020, the CBC announced a first-of-its-kind, two-game partnership with Twitter Canada that will see the public broadcaster's tweets featuring live content streams and clips from its coverage of Tokyo 2020 and Beijing 2022 reach a wider Canadian audience. Twitter Amplify will expand the reach of CBC/Radio-Canada's coverage through ad-supported promoted tweets that will target users outside of those already following CBC and Radio-Canada's Olympic Games-dedicated accounts.
Overall, conversations and engagement around sport trend well on Twitter, with the platform indicating strong growth around the category in 2021. Specifically, Twitter says there are 59% more people on Twitter tweeting about sports in 2021, compared to 2020.
In anticipation of the original 2020 Summer Olympics, a 2019 Twitter study indicated that Twitter was the #1 platform where people expect to first hear about new stories from Tokyo. More specifically, the Canadian conversation about the Summer Olympics on Twitter is growing, with daily tweet volume around Olympic content unsurprisingly increasing by 70% in June 2021, compared to the month prior, as the Olympics draw closer.
Sixty percent of people on Twitter say they are excited about the Olympics and, reportedly, a greater percentage of people on Twitter plan to follow the games in real-time, compared to people on other platforms like Facebook, YouTube and Snapchat.
"Twitter users are also more likely to say up late and watch Olympic coverage live and talk about it," Clarance says, layering in more opportunity for engagement.
Ultimately, the social platform advises that brands focus on flexibility when it comes to their media and messaging plans around the event. If the pandemic has taught brands anything, it's that things don't always go as planned, so Twitter suggests brands proactively preparing for how they can acknowledge and respond to these changes, adjusting for tone, creative messaging and media strategies.
"We're all fairly confident that the Olympics are going to be happening at this stage," Clarance says, "but after that it's all up in the air," he notes, suggesting that things can change quickly. An opportunity for brands, in some cases, if they're paying attention and can lean into things in real time, but more importantly is an ability to read the room. "Sometimes the best tweets are the tweets you don't make," he says. Don't react for the sake of reacting, and be aware that you don't have to be a part of every conversation.