Sharethrough launches dynamic video captions
With many mobile users watching video ads on mute, the new service makes content outside of walled garden ecosystems more effective and accessible.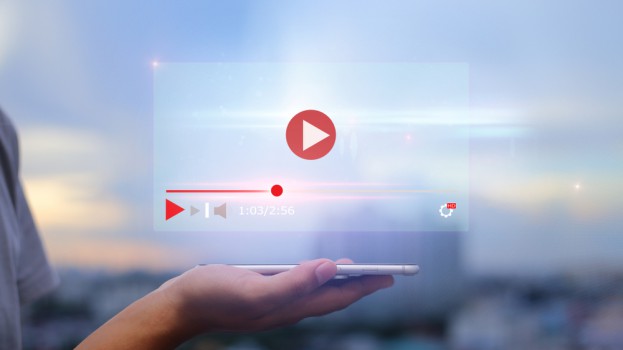 In an effort to make video ads more effective, Sharethrough has introduced dynamic captions for better recall and increased engagement.
While walled garden video inventory from the likes of Facebook, Instagram, Google/YouTube and TikTok facilitates captioning, video content everywhere else does not.
In response, the omnichannel ad exchange developed True Template Technology, generating captions for video where a headline typically lives, rather than directly embedding them in the video itself. The add-on reportedly increases message comprehension by more than 50% versus ads without captions, and makes the content more accessible overall to deaf and hearing impaired audiences.
Sharethrough's recent merger with District M combined its enhanced video and native products – access to over 40,000 website and mobile applications, as well as connections to all major DSPs – with District M's publisher monetization tools, for formats such as standard display and rich media, as well as web and in-app display. But, according to research from Sharethrough, 75% of mobile users keep their devices muted while a video plays, hampering the overall effectiveness and return of a standard video ad spend.
With the ability to add auto-generated captions becoming the new normal on social media, Sharethrough becomes the first ad exchange to offer a similar feature on the open web. "The number of videos you see playing silently every day has always felt like a wasted opportunity – so many of those videos are not conveying anything to the user," Curt Larson, chief product officer at Sharethrough, tells MiC. "Captions are both user-friendly and tremendously increase advertiser value."
Dynamic video captions – which are value-add and don't cost any more to be turned on – can be activated through any DSP using a Sharethrough Deal ID, or by targeting Sharethrough on the Open Exchange, and all captions are reportedly human verified and there are no custom builds or approvals required.
Globally, Sharethrough's ad exchange provides access to over 25 billion daily display, video, and native impression requests. In Canada, it provides access to publisher connections such as The Globe and Mail, Postemedia and La Presse.