Canadian Tire renews partnership with COC for eight years
The uniquely long-term partnership also reflects sustained engagement the COC has seen from partners for the game.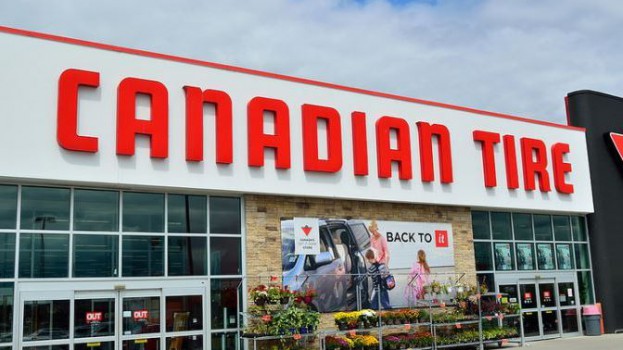 Team Canada is renewing its partnership with Canadian Tire for an additional eight years.
The agreement between Canadian Tire Corporation (CTC), the Canadian Olympic Committee (COC) and the Canadian Paralympic Committee (CPC) will keep the retailer as a premier national partner through 2028.
"That's really important. It's a long-term eight-year partnership, which I would definitely say is unique in the industry," says Jacquie Ryan, chief brand and commercial officer for the Canadian Olympic Committee, adding that the partnership – activated through the retailer's "We All Play For Canada" platform – has been significant for the COC and helped thousands achieve their dreams globally. The deal was brokered internally.
As a premier national partner, Canadian Tire will have customized rights that the COC provides, and be able to utilize the Team Canada brand to the fullest extent, Ryan adds. The goal is to get Canadians across the board excited and engaged – while Canadian Tire will reveal full details of this year's campaign closer to the opening ceremonies later this month, Ryan describes it as a "very deep and broad" fully-integrated campaign.
Canadian Tire will also be activating through sponsoring the Celebration Zone on the Team Canada Olympic App in both official languages and on the Canadian Paralympic site. Users have the opportunity to provide content that will be part of a "fan mosaic" of chants and cheers, as well as send personalized messages of support to athletes based on a user's home town.
Canadian Tire will also activate across its banners and all its marketing channels, with Sports Experts focusing on inspiring Quebec to get active in their own communities this summer and SportChek amplifying Canadian Olympic and Paralympic athletes' stories and celebrating their medal moments.
Despite the delays and postponements for the Tokyo Olympics, Ryan tells MiC that the expectation is that Canadians will rally around Team Canada, as it's been a long time since the pandemic, and that everyone is looking for hope and inspiration through the event.
Team Canada resonates broadly with Canadians, Ryan says, with interest being well over 86% in terms of broadcast participation in the Games. And it's particularly noteworthy, she adds, as the Games these will be the first gender-balanced Olympics, with equal visibility between men's and women's events.