Book publishers and retailers tap into TikTok
A community of readers have driven over 13 billion views to the "#booktok" hashtag in 2021.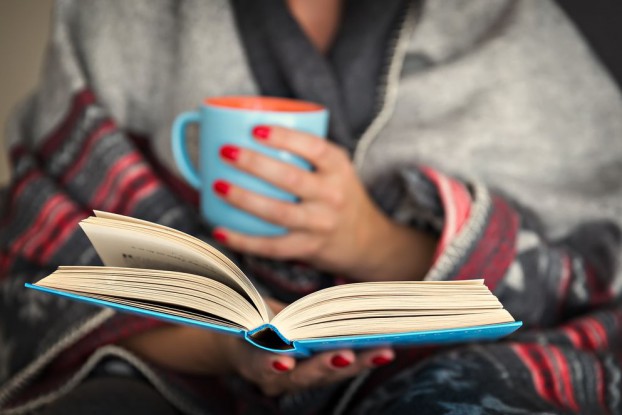 At the beginning of 2021, a book-loving community on TikTok started to grow and flourish as part of trend around literary content on the platform.
Specifically, the hashtag "#booktok" has racked up 13.9 billion views as of July 15, reaching ideal audiences for authors, publishers and book retailers alike.
The latter group is reportedly leveraging the hashtag's results to drive traffic in-store and online, featuring titles that have gone viral on dedicated shelf space. Chapters Indigo has a dedicated page online pushing picks that are most popular on the platform.
"Canadians love personal, authentic book recommendations and they know we do too. Booktok is creating new energy and interest in some of our favourite books from the past decade, and our strategy is to get out of the way and let our incredible booksellers across the country share their staff picks," says Alison Lawler-Dean, Indigo's VP of marketing.
Despite, or perhaps because of, the rampant popularity around the "#booktok" trend, Devyn Perry, SVP, client leadership, Carat – which became the media agency for Indigo effective June 1 this year – warns against just diving in, recommending that retailers avoid the hard sell. The platform is being called "one of the most wholesome places on the internet," Perry notes, so brands have to respect how and why audiences are on there. "To be present in this space we need to be either adding something authentic to the conversation or keep our presence peripheral," she says.
Publishers are reaping the benefits around the growing community, fueling interest in old(er) titles, as well as using the platform to launch new titles.
"We have seen many of our books benefit from #booktok," Kara Savoy, director of integrated marketing at Penguin Random House Canada, tells MiC. "Novels that were published years ago, like We Were Liars by E. Lockhart and A Little Life by Hanya Yanagihara are gaining popularity with a whole new audience because of TikTok content, while new publications like People We Meet on Vacation by Emily Henry are benefiting from word-of-mouth right at their on sale date."
As a result, Savoy says the company is constantly monitoring the channel for trends and content, specifically staying on top of the titles that are taking off on the channel. As books garner organic attention, they can pivot existing plans on other channels to provide extra lift "through web, social and email content, as well as paid advertising on Facebook and Instagram," she adds.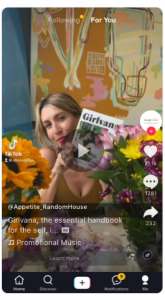 With an audience that is clearly engaging with long-form published content, Savoy says Penguin Random House also actively advertises on TikTok itself. "We promoted hockey book The Fundies on the channel, with videos from authors Olly Postanin and Jacob Ardown, and we're currently running ads to promote Girlvana by Ally Maz, a self-love guide for teens. Knowing the huge audience for YA fantasy on TikTok, we'll be using the channel this fall for the publication of Iron Widow by Xiran Jay Zhao."
All genres benefit from #booktok, Savoy adds, noting that opportunity extends beyond young adult and fantasy titles, which sources from TikTok agree fuel significant engagement. "The journal Burn After Writing by Sharon Jones is massively popular on TikTok, as is Bessel van der Kolk's The Body Keeps Score, a science book on the impact of trauma on our brains and bodies. All this to say, TikTok has a measurable, tangible impact on book sales."
According to TikTok, a user/creator was the first to use #booktok, noting that hashtags in general reflect existing trends on the platform, as well as sponsored hashtags and emerging trends and content that are resonating with users.