New sponsors push OverActive revenue up by 41.6%
Deals with Bud Light, Kraft Heinz and Red Bull are helping the esports company earn more than tournament prize money.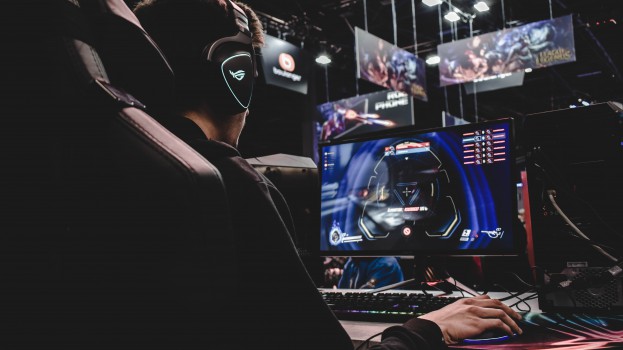 While Toronto-based esports company OverActive Media recorded a loss in Q2 financials, a big increase in revenue from sponsorship activity has the company optimistic.
The rapidly expanding esports company reported $2.1 million in revenue for the three months ending in June, a 41.6% year-over-year increase. Revenues for the year so far have hit $3.4 million, up 35.9% year-over-year.
However, OverActive still reported a loss in the quarter due to the operating costs associated with its expansion – a loss that totaled $4.5 million after factors like depreciation, amortization, share-based compensation and taxes.
The notable thing about OverActive's result is the ongoing change in its revenue sources.
The company's Team Operations segment – which covers revenues and expenses from league share payouts in OverActive's various e-sports pro leagues, performance-based revenue and tournament prize winnings – brought in $656,000 in revenue during the quarter, down from $892,000 in the same quarter last year. For the first half of the year, Team Operations' revenue has gone from bringing in $1.2 million in 2020 to $735,000 in 2021.
On the other hand, the Business Operations segment – which covers revenues from brand partnerships, team merchandise and live events, as well as costs related to corporate and executive office operations – increased by 76.8% year-over-year, from $335,000 to $1.4 million. The segment has brought in $2.7 million in the first six months of 2021, compared to $967,000 in the same period last year.
Chris Overholt, CEO of OverActive, says that while the next six months will likely include more revenue in the Team Operations segment – revenue shares from franchise agreements with esports leagues are typically recognized in the back half of the year – its increased sponsorship activity is creating "a strong recurring revenue base" from brands that "recognize the appeal of our team franchises to today's generation of fans."
The company is reporting that 44% of total revenue is coming from three customers that represent more than 10% of consolidated revenue. That represents a diversification compared to last year, when 78% of revenue was coming from two customers.
Though the company did not disclose who its biggest clients were, it has signed new deals with Bud Light, Kraft Heinz and Red Bull this year, on top of existing and expanded partnerships with the likes of Bell, TD, Canon, SkipTheDishes, Universal Music Canada, Jack Link's and EPOS.
The other shift in OverActive's revenue is which regions it is coming from. Based on the local brand deals it has been signing, Canadian revenue has increased by 75.5%, while revenue from the U.S. has declined by 89.5% – the $1.4 million OverActive earned in Canada last quarter nearly doubling what it brought in from the U.S. in the same quarter last year. Also, revenue from Europe – where it owns Spain's MAD Lions team – has increased by 76%.