Loblaw brings the PC Insiders Report back to print
The largest program the company has run behind its magazine capitalizes on both cross-platform consumption and a desire for normalcy.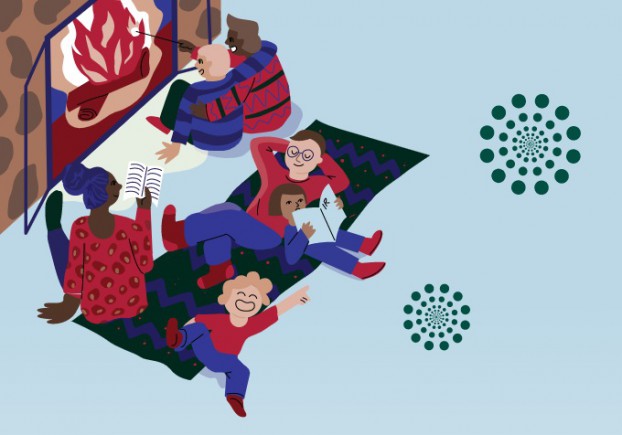 After nearly a decade, the PC Insiders Report is back in printed form.
The 50-page magazine – also available in a digital format – includes 100 PC products that are new for this season, with content spanning appetizer spreads, turkey recipes, baking suggestions and pointing out occasions to enjoy kimchi. It also includes fashion pointers, make up tips and bar cart upgrades.
"We have a lot to offer…and one of the things we really wanted to bring to all Canadians is a breadth of offerings," says Meghan Nameth, Loblaw's SVP of marketing. That means showcasing the likes of Joe Fresh, the PC Health App, its Children's Charities and PC Optimum offers, and not just food.
First launched in 1983, the PC Insiders Report was a seasonal periodical that highlighted products, trends and recipes ahead of the summer and holiday shopping seasons. Though the report went on hiatus in the early 2010s, it was brought back in a digital-only format last summer.
Nameth says the return to print ties into consumers increasingly "bridging between physical and digital environments," a behaviour the retailer has seen across a broad age group. The content direction was informed by a recent survey commissioned by the President's Choice team that found that 61% of Canadians are feeling nostalgic for a "normal" holiday season this year, and 66% are interested in trying new products.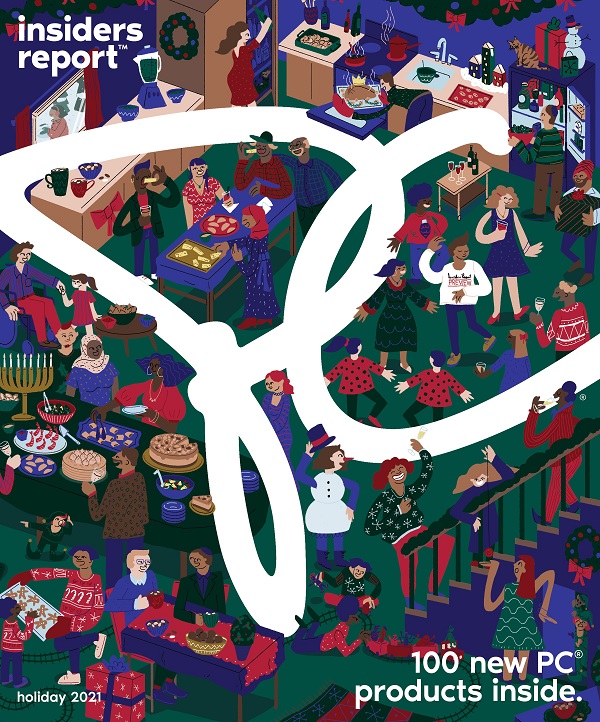 The Report includes QR codes that link back to content on the Insiders Project, the company's new content series. All of the digital content shoppable at PC.ca links to PC Express pick-up and delivery for easy path to purchase. Meanwhile, a limited number of printed copies are available at Loblaw banners, with Nameth saying she expects the report to reach four million Canadians this year.
In store, the messaging is amplified through prominent signage replete with QR codes that lead to recipes and video tutorials for nearby products. Sampling both in-store and at winter events will focus on new PC products featured in the report. Some of those events will also feature an activation with a holographic chef.
To promote PC Insiders, there is TV, OLV, display, social and, according to Nameth, unique things with TikTok, including a gamified piece that offers a grocery prize. Sid Lee and the Loblaw agency team worked together on the TV creative, which features a festive party setting and the Backstreet Boys' hit, "Everybody" (Backstreet's Back) to lean into the nostalgia of Insiders' return.
"It's the largest program that we've had, both from an impact and an investment perspective," Nameth says.
The PC Insiders' Report was created in-house by the Loblaw agency team. It features cover art by Montreal-based Illustrator, Amélie Tourangeau, who included tiny PC product Easter eggs throughout. There are also contributions from Globe & Mail contributor and cookbook author Tara O'Brady and singer-songwriter Jann Arden.