Spotted! PlayStation and MLSE bring stories to life in a video game
An adaption of the "Play Has No Limits" platform utilizes both an MLSE sponsorship and the metaverse-like game Dreams.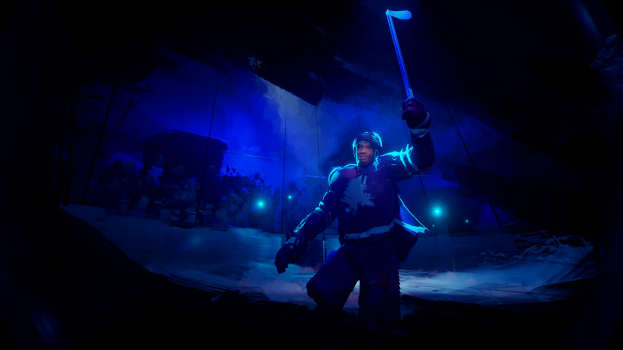 PlayStation Canada has launched a new video series supporting PlayStation's global "Play Has No Limits" platform along with a contest component.
Released in 2020, Dreams is a metaverse-like game for the Playstation that allows for users to create their own gaming, art and audio-visual experiences. Experiences created in Dreams can be experienced both on a traditional screen and in VR.
Developed in partnership with MLSE and Media Molecule, two videos have been created featuring Wayne Simmonds from the Toronto Maple Leafs and Dalano Banton from the Toronto Raptors. The athletes grew up in Scarborough and Toronto, respectively.
Matt Bergasse, a Toronto-based artist and who specializes in Dreams, animated the stories, which tell the story of how Simmonds and Banton pushed through limits to achieve their dreams of becoming professional athletes.
Simmonds, who plays right wing for the Toronto Maple Leafs, tells how he discovered his passion for hockey and who inspired him to push through and become one of the most dominant Black players in the NHL today. Banton shares the story of how his community shaped and supported him, how he pushed through limits to succeed and become the first Canadian player drafted by the Toronto Raptors.
In addition to the videos, fans are being encouraged to submit their own stories of how they overcame limits to achieve their dreams and goals through the Maple Leafs and Raptors apps. PlayStation will donate $6.00 towards the MLSE Foundation Change the Game campaign for each qualified entry, and fans will have a chance to win a Leafs or Raptors prize pack.
The campaign runs until March 31, with the videos running on Sportsnet, connected TV and social media, as well as being amplified through PlayStation's and the teams' owned channels.