Pinterest introduces new shopping-focused features for advertisers
The new features are meant to make it easier for brands to connect with consumers and for users to make purchases directly from the platform.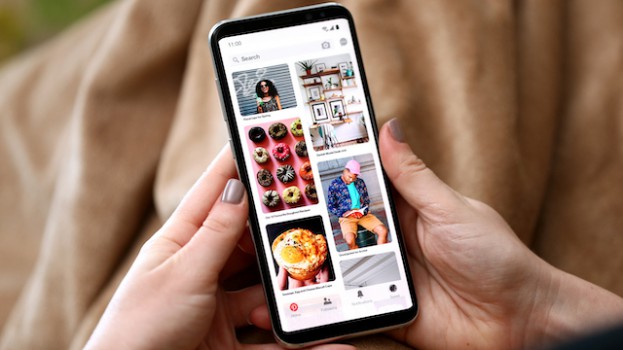 Pinterest unveiled new product features at its annual global advertiser summit on Friday that will be rolled out later this year. The features and tools are designed to help brands tap into trends to create meaningful connections with consumers through more relevant shopping experiences.
New features include additions to the Pinterest trends tool, including real-time search data, more trend types, more granular audience tools, and personalized trend recommendations for businesses. The 2022 Pinterest trends based on user search terms include luxury décor and reno ideas; colourful clothing; lake resorts and homes; investment tips and financial education; playful indoor pastimes for adults; goth-inspired clothing and décor; and nail art. The trends tool is now available to businesses in Canada, the U.S. and the U.K.
"Your Shop" is a new entry point into shopping on Pinterest that uses a taste-driven algorithm to serve up a customized shopping page based on their preferences and styles. It is currently in beta in the U.S. Enhancements to Pinterest's shopping interface and makes it easier for merchants to create and upload catalogs so that the platform can be a commerce destination for merchants of all sizes. Checkout is another new feature that allows shoppers to make their purchases without leaving Pinterest and avoid a redirected transaction experience.  Checkout is now available in beta for select Shopify merchants in the U.S.
Pinterest also unveiled new research on the power of inspiration, proving that when people feel inspired, they're also more likely to act. The study found that Canadian Pinterest users see the platform as a space where they feel positive (77%), more than with other digital platforms. This leads to Canadian shoppers on Pinterest outspending people on other platforms by 80% every month. The research was conducted for Pinterest by Dynata to look at shopping among people who use Pinterest monthly and people who use other platforms, fashion and beauty verticals combined.
Additionally, a recent custom Nielsen study commissioned by Pinterest found that 79% of the respondents say Pinterest shows them something they would like to experience, have, or own in their life. Meanwhile, 86% of respondents say Pinterest makes them consider something new and 89% of respondents say Pinterest gives them new ideas. The Canadian study was conducted in June 2021 among adults over the age of 18.
Pinterest has been expanding its presence in the Canadian market in recent years. The social platform opened a dedicated Canadian office in Toronto in 2018 and recently hired former Wavemaker CEO Kristie Painting, who is scheduled to start her new role as country manager for Canada in early April. Painting will be responsible for leading the sales team and working with brands and agencies to expand Pinterest's advertising program in Canada.