Articles Tagged 'Kristie Painting'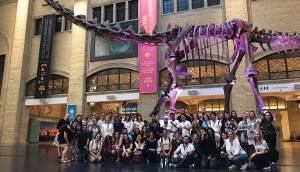 2021 Media AOY Silver: Wavemaker's chips fall into place
How the media agency's "provocative planning" approach helped its clients through the last two years.
Amidst record digital numbers, The Globe launches free special newsletter
The daily news briefing will focus on all things COVID-19.
Wavemaker unveils new brand positioning
Two years after its creation, the GroupM agency is focusing on three key pillars of client business: unlock, maximize and transform.
Wavemaker's three recent promotions signal change
CEO Kristie Painting says the promotions of Derek Bhopalsingh, Cory Chisholm and Andy Braunston are part of Wavemaker's efforts to be an "agency of the future" and focus on strategy-first.
How will the industry remember 2018?
We reveal what got the viewers – and us – most excited.
Kristie Painting on steering Wavemaker into the future
The newly minted CEO talks about some of the opportunities she's eyeing across the border.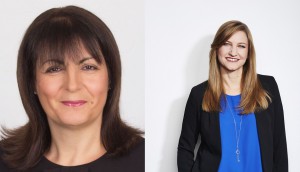 Wavemaker appoints new CEO
Kristie Painting takes over from Ann Stewart, who has left to pursue other interests, according to the Group M shop.
Bell Media enters content partnership with WatchMojo
The agreement will see the media co. represent inventory for the video content producer and publisher in Canada.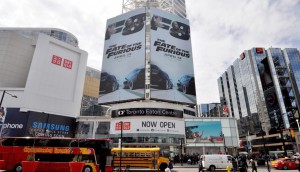 Digital OOH on cusp of transformation, but not just yet: IAB Canada
At the IAB Canada's Location-Based Advertising day, speakers discussed the potential of the medium, including whether or not programmatic OOH can create a revolution in advertising.
Bell Media rolls out new digital ad products
The media co has introduced new retargeting and audience extension products online.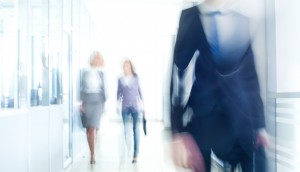 Bell Media adds new VPs to sales
The media company continues to build out its sales team with two new hires.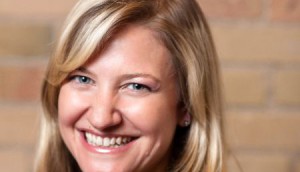 Kristie Painting moves to Bell Media
The former Checkout 51 VP will lead the digital sales team at the media co.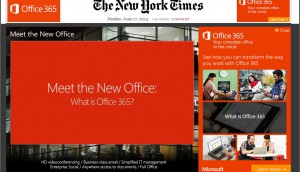 Microsoft introduces the new Office
The tech company is promoting its Office 365 software suite with a homepage takeover that leverages the New York Times' new Vortex display unit.