The forgotten art of psychology in advertising
Initiative strategy director Christian Kern explains why even the best ad tech and data can't replace an understanding of the human mind.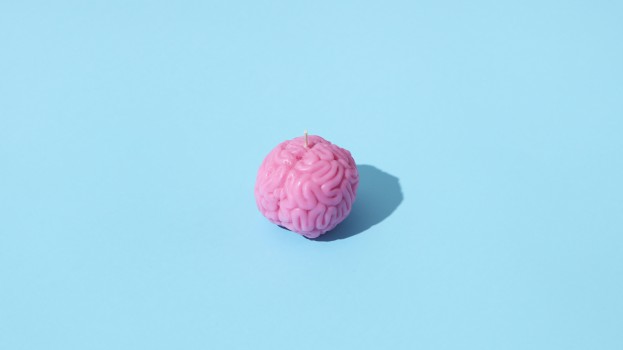 By Christian Kern
When I ask my friends and family what they think of advertisers, there's usually a quick descent into the absurd.
Words like "creepy" and "master manipulators" come up a lot. Accusations of "taking advantage of human psychology to benefit capitalism" dominate the conversations. I may surround myself with a cynical crowd, but my sense is that these views are widely shared.
But the reality is that these Mad Men-inspired ideas of the industry couldn't be further from the truth. Don Draper left the building ages ago. These days, we operate more like data and tech companies, leaning on machine learning and advanced modelling to find the right consumers. We've replaced the predictive behavioural insights afforded by psychology with scalable and rapid-reaction tech.
There are considerable advantages to the planning, optimization and execution tools we've come to lean on. Still, none of them directly replace the meaningful insights we gain through a deep understanding of human behaviour. Why did we leave the "creepy psychology stuff" behind?
Imagine this: a client asks for your POV on a campaign geared toward varied groups of newcomers to Canada. The creative concept is backed by extensive research to fine-tune every detail. Cultural customs have been integrated throughout the idea to ensure its as inclusive as possible and strikes just the right emotional chords. This campaign is meant to feel warm, welcoming and evocative. The biggest challenge will be overcoming the increasing creative costs of dubbing, targeting, and trafficking dozens of ads to accommodate various languages.
Luckily, you know that recent research from Vividata indicates that more than 97% of Canadians understand English or French at least conversationally. It would be advisable to stick to two languages understood by the masses to manage costs, even though you'd assume that brand metrics such as favourability might not be as efficient without native-language advertising. But what you might not realize is that the ads aren't likely to be remembered at all.
Why? According to neuroscientist Mariano Sigman, using a non-native language requires so much active thought that it stimulates the medial part of the frontal cortex, the area of our brain that governs very
practical, rational systems. The effect is so significant that speaking another language changes our emotional and even our ethical stances in favour of pure rationality. So, not only will an emotionally charged campaign in a foreign language fall on deaf ears, but it's also not likely to trigger the emotional dopamine response required to commit the ad to memory.
While quantitative survey data is incredibly useful, its downside is being self-declarative and missing context. The addition of neuroscience and psychology can supplement this data and provide the elusive why while unlocking a deeper truth.
Consider a scenario where an accounting company finds new clients via programmatic ads. An obvious optimization would be to target hand-raisers: people who are actively searching online for financial advice. They've shown interest and are likely to convert, and as a bonus, you can use their data to create look-alike targets modelled by their behaviour.
Here's the catch. Psychology studies on personal financial planning reveal that when people need financial advice, they tend to avoid financial topics altogether in order to alleviate any stressors. So, a better option would be to force the Demand Side Platform to target the total opposite of the original consumer. Focusing on people who are suddenly avoiding all finance articles and seeking distractions like social media unlocks an entirely new and arguably more lucrative consumer base.
Often, digital targeting focuses on consumers who want a product, not on those who need a product. And yet we know that consumers avoid their key needs for a variety of reasons: procrastination (e.g. finances), embarrassment (e.g. medical) or even martyrdom (e.g. avoiding holiday travel to suffer at work). As a result, we frequently miss critical ad targeting windows by being reactive instead of predicting need.
Studies of the human mind also reveal why we have certain basic advertising principles in place; understanding why is key to making informed decisions about when and how to break these guidelines. We know that having different creative versions improves a campaign's performance. What we don't consider is that this is partly due to how the brain develops memories. In his book The Forgetting Machine, Rodrigo Quian Quiroga states that memory forms through repetition and association. By changing the context and nuance within which each ad is seen, the mind can frame the ad with more associated concepts. This builds richer memory structures that are likely to increase recall and understanding.
Repetition can also change a consumer's perception of a brand or product. According to Mariano Sigman, when we have a preconceived opinion about a person (and, presumably, a brand or product), our brain produces prediction errors – essentially an opinion of, and threshold for, how that person will behave in the future. What's more is that the brain is innately stubborn: if someone has a negative perception of a brand, the brain will not even register when the brand does something very positive. It takes a frequency of good deeds and time to alter perception.
Think about McDonald's Canada, which has spent the last seven years personalizing its menu, highlighting connections to Canadian farmers and committing to local community programs to curb the perception that they're an overtly American company.
So why we don't do "creepy psychology stuff" anymore? I can only surmise that our curiosity is waning as an industry. We're so busy focusing on the what – endless consumer data and algorithm-based optimizations – that we've completely lost our pursuit of the why. True ad strategy is an art that develops at the intersection of powerful data and predictive behavioural insights. Maybe it's time to bring a little Don Draper back to advertising strategy.
Christian Kern is director of strategy at Initiative