Ford launches three-part Twitter lifestyle series with So.da
#FutureForward showcases the automaker's EVs with character-driven stories about small business owners.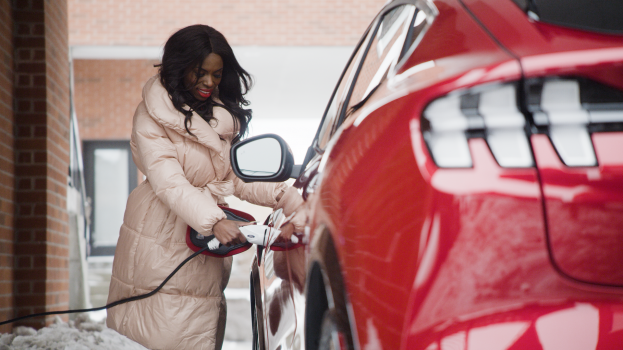 So.da has launched its eleventh original Twitter branded content series, working with Mindshare Content+ and Ford Canada on a three-part lifestyle series
#FutureForward showcases Ford's electric vehicles (EVs) with character-driven stories that highlight the ways three small business owners leverage technology to work smarter, stay more connected, and reduce their carbon footprint.
The first episode of #FutureForward is out now on Twitter with additional episodes rolling out March 31 and April 7. The episodes will continue to live on social as evergreen content.
Shay Thiyagarajah, partnerships manager for Twitter Canada, said the campaign is a good fit with Twitter because auto intenders on Twitter are at the forefront of the EV conversation, with 75% of in-market users seeing EVs as the future. The series is available exclusively on Ford and Twitter Canada's accounts.
Brokered by So.da (the social digital agency division of Corus Entertainment), Twitter, Mindshare Content+, and BBDO with Ford Canada, the campaign features one series promo, three short-form episodes ranging from two to three minutes, three episodic lifts per episode, and a custom Twitter emoji. Additionally, Ford Canada launched the first episode earlier this week with a Twitter takeover, alongside destination carousals featuring highlights from each episode. The series and all custom promotional content were shot and produced by So.da.
This is the 11th series produced under the Twitter Originals Fueled by So.da umbrella and the first with an automotive brand. Launched in 2018 Twitter Originals Fueled by So.da has executed 10 best-in-class programs with some of Canada's leading brands including OLG, Samsung Canada, CIBC, Stella Artois, Amex Canada, and  Kraft Peanut Butter. The programs have averaged over 50 million views per series.