Twitter, Facebook report user bump in Q1
Meta reversed its fortunes as Twitter braces for the impact of its new owner.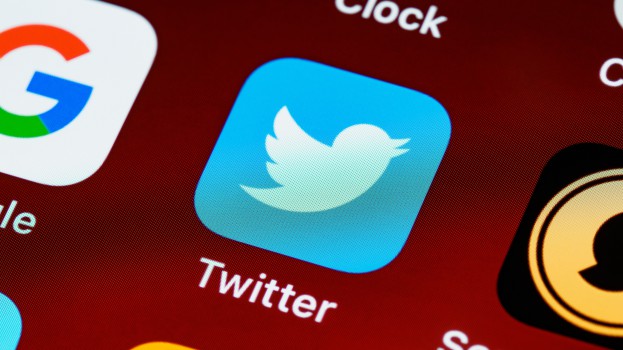 Both Twitter and Facebook began 2022 with significant user growth. And while Facebook's results are a reversal in fortune, Twitter's revenue still didn't meet what the markets had been expecting as it looks ahead to what the platform may look like under new owner Elon Musk.
Twitter's users went up prior to Musk deal
In what could be one of its last earnings reports as a public company, Twitter's revenue totaled $1.20 billion USD in the three months ended March 31. While that represents 16% year-over-year growth (19% on a constant currency basis), it falls slightly short of the $1.23 USD billion expected by analysts. When excluding MoPub (which the company closed the sale of on Jan. 1) and MoPub Acquire (which has now been wound down), revenue growth was 22%.
Advertising revenue totaled $1.11 billion USD, a year-over-year increase of 26% on a constant currency basis. Twitter had 229 million average monetizable daily active users in Q1, up by 15.9% year-over-year, well ahead of the growth expected.
Twitter did not hold a call with investors, something it announced earlier this week as part of news that the company had accepted Elon Musk's offering to acquire the company and take it private.
A theme in Musk's statements since the deal was announced is his desire protect "free speech," leading to speculation that his leadership would result in policies that allow for hate speech and harassment, something the company has invested heavily in combating in recent years. Musk's tweets this week have included pointing out the popularity of Donald Trump's "free speech" focused competitor Truth Social and attacks on Twitter's own executives.
A primary target has been legal head Vijaya Gadde, who was subsequently the subject of user harassment accusing her of a left-wing bias and implementing censorship on the platform. In response to former CEO Dick Costolo pointing out the harassment Musk was inviting, Musk responded that his goal was to keep the platform "neutral," which should include attacks on both the "far right" and "far left."
In addition to the content on Twitter changing, there are anecdotal signs that the company's user base could change as well. In the days since the acquisition was announced, follower counts for liberal and progressive figures like Barack Obama, Katy Perry and Jeremy Corbyn have fallen, while followers for conservative figures like Ted Cruz and Mike Cernovich have gone up by the thousands.
The deal is expected to close at some point in 2022, though is still subject to shareholder approval and customary closing conditions. The deal includes an agreement for Musk not to "disparage the company or any of its representatives." Musk's financing for the acquisition also includes a loan secured against his stake in Tesla – news of which wiped $126 billion USD from the company's value on Tuesday among concerns that he'd have to sell some his stake to fund the deal.
Meta reverses its fortunes
After a disappointing end to 2021, Facebook and Instagram parent company Meta reported a 7% jump in revenue during the three months ended March 31.
Ad revenue, the company's largest source of income, grew by 6.1%. Ad revenue in the U.S. and Canada was $12 billion USD, a very slight improvement on the $11.9 billion it reported in the same quarter in 2021.
Ad impressions increased by 15% year-over-year, while the average price per ad decreased by 8%.
Looking forward, the company outlined three main priorities for its ad strategy: growing video monetization, especially in short-form video with TikTok competitor Reels; evolving its ad systems to "do more with less data," aimed at mitigating the impact of privacy-focused changes to the landscape, like the Apples' ATT; and investing in AI to support its ads infrastructure.
Daily active users grew by 4% year-over-year to reach 1.96 billion, while monthly active users grew 3% to reach 2.94 billion. Much of that growth was driven by user growth in Asia Pacific; in the U.S. and Canada, daily active users were up by one million compared to both the previous quarter and the same quarter in 2021. Monthly active users were up by one million compared to the previous quarter, and three million year-over-year.
In Q4 2021, Meta reported its first-ever dip in users. That news came several months after a restructuring under the Meta name and the company's shift in focus to the "metaverse" and away from being a purely social media-focused company.
The other reason is because Meta had previously offered guidance that changes to privacy setting within Apple iOS – cited as major factor negatively impacting the company's ad revenue – would continue to be a challenge in Q1. In call with investors, CFO David Wehner said those did remain a challenge, and would be addressing them in the future with privacy-enhanced technologies, moving clients towards on-site conversions and rebuilding its ads stack to employ more machine learning and AI to be more effective at ads with less data.