Stuart Garvie joins Allvision as Canadian CEO
The former GroupM exec takes over leadership as the digital out-of-home company continues to build its presence.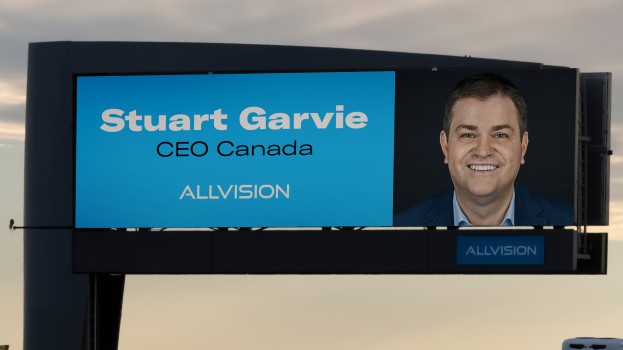 Digital out-of-home company Allvision has hired media veteran Stuart Garvie to lead its growing Canadian operation as CEO.
Greg Smith, CEO for North America at Allvision, says Garvie's experience in leadership roles across all sides of Canada's media industry "is a dynamite combination" with the company's growing inventory.
Garvie was previously CEO of GroupM's operations in Canada, a role he had held for four years when he left the agency in October. Prior to that, he held roles as president of Bell Media's sales division, GroupM's chief commercial officer and deputy global trading director for Maxus.
Allvision has over 50 faces in Canada, growing from the 28 it had when it launched in 2020. The large format digital screen are located in high-traffic roadways in Toronto, Montreal and Vancouver, and deliver 30 million daily impressions, according to the company.
Last fall, Allvision promoted Jennifer Bidwell to EVP, sales and marketing following the departure of Brandon Newman, who had been president of its young media division.