Bulgari signs major sponsorship deal with TIFF
The three-year deal comes as the high-end jeweler looks to expand its Canadian presence.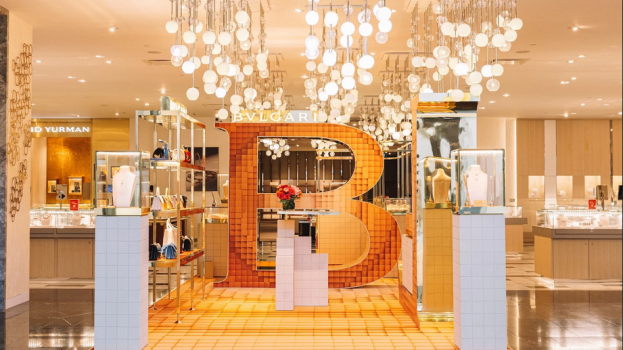 TIFF has signed historic Italian luxury brand Bulgari as a major sponsor and official jewelry partner.
Highlights of the sponsorship include a glitzy Portrait Studio debuting at the 47th edition of the festival, running Sept. 8 to 18. In addition, Bulgari will sponsor the fourth annual TIFF Tribute Awards fundraising gala on Sunday, September 11 at the Fairmont Royal York Hotel, which honours the film industry's outstanding contributors and their achievements and serves as a kick-off to the fall awards season.
Bulgari currently has 10 stores in Canada, and this three-year partnership with TIFF comes as it plans to expand its retail presence in key markets across the country. In January, it named former U.S. marketing VP Josh Gaynor as general manager for Canada to lead the charge. To prime the market, Bulgari has been running pop-ups in Holt Renfrew stores this year, and has plans to expand some of its existing locations, such as in Toronto's Yorkdale mall.
The partnership is also a fit from a brand perspective as Rome-based Bulgari has long been associated with cinema. Bulgari jewels have been worn in more than 40 films, from Elizabeth Taylor in Cleopatra to Sharon Stone in Casino.