Which radio stations are tops in mid-sized markets?
David Bray takes a look at what's going on in five cities in the spring Numeris book.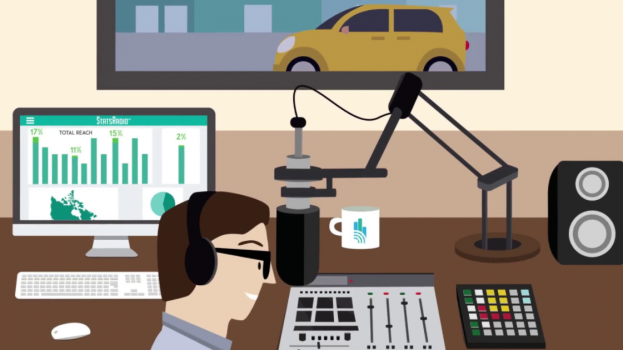 By David Bray
As you may recall, 56 diary markets were discontinued by Numeris in 2021, leaving us with our current 22, reporting central area only. Rawlco had reportedly withdrawn from Numeris, but its stations are once again included once again in this release.
RadioCount, using a different methodology, has recently released its Spring book, surveying just five markets that utilize continuous measurement. Numeris has transitioned to the exclusive use of online diaries. RadioCount uses individual recruitment, while Numeris uses household recruitment.
All that being said, let's take a look at five sample markets from the latest Numeris release. This covers the period of May 3, 2021 to May 1, 2022.
Ottawa-Gatineau
Bragging rights at the top of the ratings heap go to CBC Radio One, which is way out in front (again) with an 18.3% share for A12+ (up from 16.3% in the previous period). CBC Radio One also grabs the number one spot with women 25 to 54 (10.9% share, down from 12.7%) and men 25 to 54 (10.4% share, up from 9.6%).
Rock station CHEZ 106 leads the way for men 18 to 34 with a 12.9% share. For women 18 to 34, Top 40 station Jump 106.9 leads with a 13.5% share.
Winnipeg
News station 680 CJOB grabs the top spot for A12+ with a 15.1 % share of hours tuned (up from 13.8%). It was also tops with men 25 to 54 (14% share, up from 10.5%) and men 18 to 34 (13.1%).
Top spot for women 25 to 54 goes to country station QX104 with an 11.9% share (flat with last book), which was also tops with women 18 to 34 (16.6%).
Hamilton
For originating stations, adult hits station Bounce 102.9 leads the way for A12+ with a 6.6% (flat with the last book). Bounce 102.9 is also popular with women 25 to 54 years old, delivering a 9.5% share (up from 9.1% in the fall).
For men 25 to 54, rock station Y108 remains on top with a 9.8% share (though that's down from 10.1%). Country station KX94.7 takes top spot for men 18 to 34 by delivering a 9.4% share, and also has a strong lead for women 18 to 34 with a 10.7% share.
Victoria
CBC Radio One is number one for A12+ with a 24.6% share (up from 22.3%). It is also tops with women, taking the number one spot for 25 to 54 year olds by delivering a 15.7 % share (up from 11.6%) and 18 to 34 years olds by posting a 14.9% share.
For men, rock station The Q leads with men, delivering a 20.7% share among 25 to 54 year olds (fellow rock station The Zone is in second with 17.2%). For men 18 to 34, the Q leads with a 27.8% share.
David Bray is president of Bray & Partners Communications.