Advertisers rely heavily on blocking to avoid misinformation
An IAS report found it was favoured over context-based approaches, despite the impact on ad reach.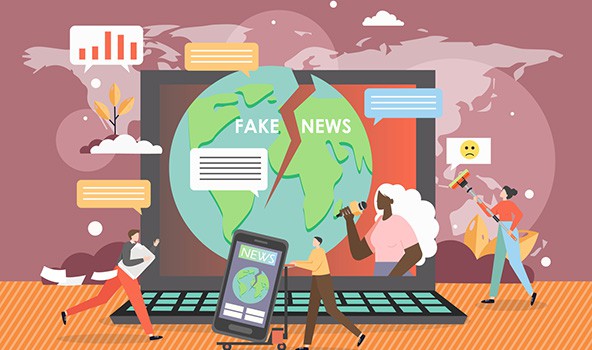 According to the latest report from Integral Ad Science, broad blocking is most common way those in the industry avoid buying around misleading content or disinformation, despite its impact in diminishing audience reach and advertising opportunities.
Nearly half of media experts (45%) in IAS' poll plan to block entire content types, closely followed by 43% who will block specific topics and 38% who will block geographic locations where misinformation is common.
The report says that context-based strategies are underused, with less than one-third (32%) of respondents currently using or planning to use context-based avoidance and targeting methods, while less than one-fifth (18%) leverage pre- or post-bid avoidance segments that avoid undesired placements in the bid stream.
Marketers and brands still prioritize social platforms, even though they consider the environment vulnerable to misinformation. Almost half (42%) of respondents identified social platforms as a priority in their media strategies, even though 60% consider social platforms as the most likely environment to experience misinformation incidents, followed by mobile and audio.
The report, based on a survey of over 500 digital media experts, found that 73% of respondents agree that ad buyers and sellers must actively avoid misinformation, disinformation and fake news. However, less than half (47%) reported that their organizations have clear guidelines regarding advertising alongside misinformation.
As ad spending grows, media quality threats will remain top of mind, with 84% of experts reporting high levels of concern about at least one threat. And misinformation, disinformation and fake news is the most concerning threat to media quality according to 63% of respondents. Also, 42% of experts conveyed concern about the impact on their company's reputation or consumer distrust in legitimate content and advertising, whereas 29% cited concern over reduced audience reach and only 22% around lost media budget.
Though digital media experts agree that the spread of misinformation is the most concerning media quality threat, apprehension persists around ad fraud, adjacencies next to questionable content and low viewability for more than half of respondents, according to the report.