Via Rail signs on with National Bank Open
The rail operator is promoting the return of full train service and summer discounts for kids.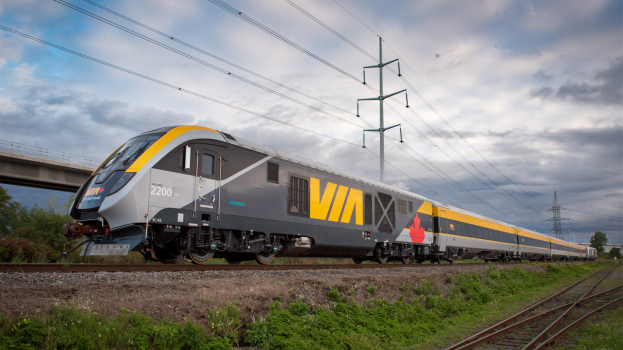 Via Rail is partnering with Tennis Canada to sponsor its flagship tournament, the National Bank Open.
Michael Acosta, senior director of commercial affairs at Via Rail, says the sponsorship helps to "spread pride" in Canadian tennis players, but also celebrate "starting to do what we love again" in the summer, including travelling and spending time with loved ones.
The arrival of summer also brings with it the return of train service to most of Via Rail's routes, most of which had been at least partially disrupted by the pandemic. While Via Rail was still operating at 60% of its pre-pandemic levels as of March, it plans to have most of its services across Canada resumed by the end of June.
Formerly known as the Rogers Cup before National Bank took on naming rights last year, the event is set to take place in August, with the women's tournament in Toronto and the men's tournament in Montreal.
Through the partnership, Via Rail will also be an associate sponsor of the tournament's family weekends, providing activities and its mini-trains to children in attendance.
As part of its push behind summer travel, Via Rail recently launched a special $20 rate for kids travelling on select dates and routes. The promo offer began on Tuesday and is available until early October.