Sing Tao to stop print production in August
Canada's largest Chinese-language daily newspaper is going digital.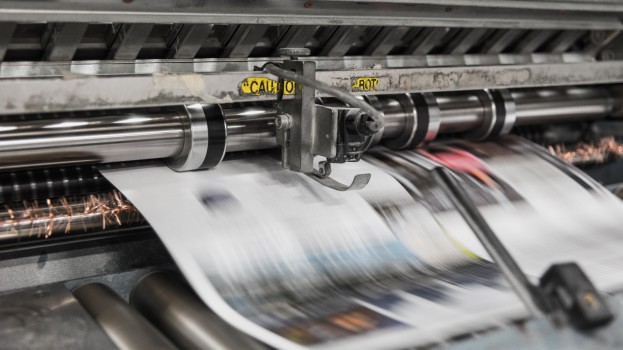 Canada's largest Chinese-language daily newspaper Sing Tao will end print production to focus on its digital platform, effective Aug. 28.
"This strategic realignment will enable Sing Tao Media Group to further expand and enrich its digital media offerings, providing advertisers with more channels and tools to effectively penetrate the lucrative Canadian Chinese market," said the outlet in a press release. The company has plans to build "fully integrated, engagement focused platforms to drive consumer response."
A statement was sent to the newspaper's staff on Monday morning where Calvin Wong, CEO of Sing Tao,  said that only delivery would change, with editorial policies remaining the same as it moves to a fully digital format. Furthermore, magazines such as eliteGen and Canadian City Post in Vancouver will continue to be published.
The move to digital will also result in the loss of 83 jobs, though the company did not specify which departments they were in. Wong asked that employees "express gratitude" to those leaving.
The company's roster will also see the addition of a new publication produced every Saturday called the Sing Tao Headline. The outlet describes this new addition as a traditional Chinese lifestyle magazine.
Currently, across its online properties, Sing Tao counts 900,000 users, 15 million monthly page views and 180,000 social media followers. The newspaper's weekly readership was 200,000 before Covid and its total digital users in July of 2022 were 917,600.
Sing Tao began in Hong Kong but was over the years published in several Canadian markets including Vancouver and Calgary through co-ownership with Torstar. Along with local and national Canadian news, it covered developments in Hong Kong, Mainland China and Taiwan.